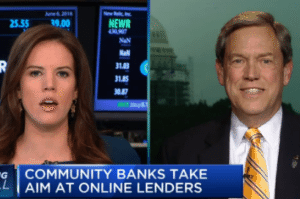 Last week the Independent Community Bankers of America (ICBA) filed a comment letter with the Office of the Comptroller of the Currency regarding a discussion paper on "responsible innovation" in the financial sector. The letter, signed by Karen Thomas, Senior Executive VP of Government Relations and Public Policy, stated the "biggest barrier to future innovation for community banks is the regulatory burden these institutions face on a daily basis."  Thomas said to embrace new technology community banks will need to be able to collaborate with those firms that are in the best position to provide banking solutions that meet younger consumer needs. Regarding the creation of a "limited purpose bank charter", Thomas stated;
"Only the creation of financial institutions that are subject to the same rigorous safety and soundness standards as today's community banks should be allowed to operate in this space."
The fear is, of course, "an overburdened traditional community bank system that cannot compete with new bank startups."
If you can't beat them. Over-regulate them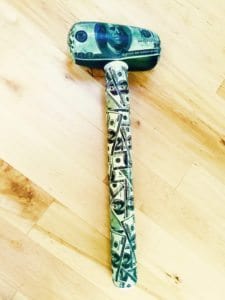 Today, ICBA CEO Camden Fine joined in on the Fintech bashing fun on CNBC. Drawing parallels to the Great Recession "triggered by sloppy underwriting practices," Fine said everyone should play by the same rules to avoid another meltdown.
Credit writing is not just a slam, bam, thank you ma'am kind of thing, says Fine. If one of the marketplace / P2P lenders blows up this will trigger a new wave of regulations.  Fine wants the same rules to apply to all platforms that provide credit.
Asked if the banks are just slow to innovate and adapt? Fine explains draconian regulations have pushed borrowers away from traditional banks. He also believes that community banks are "strong innovators."
Speaking with a former "C" level executive from one of the largest banks in the US, he predicted a third of community banks will disappear in just a few years. Other's believe these institutions will merge to survive even faster.  It is a truism the regulatory pendulum went too far in reaction to the most financial recent crisis. But is dumping extreme regulation on Fintech entrepreneurs the solution? Will it benefit consumers?
Watch the video below.