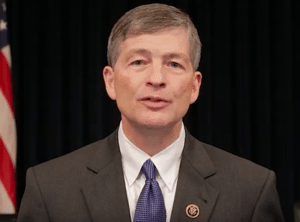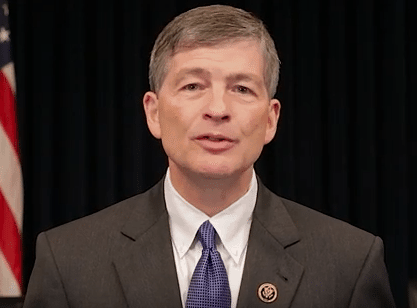 At a speech delivered at the Economic Club of New York's meeting in Manhattan this morning, the Chairman of the House Financial Services Committee, Congressman Jeb Hensarling, presented a plan to overhaul the Dodd-Frank Wall Street Reform and Consumer Protection Act.
Dodd-Frank, as it is commonly known, became law in the wake of the financial crisis that engulfed the world as elected officials struggled to craft rules designed to mitigate future systemic financial problems. Yet six years later, Dodd-Frank remains in rule-making limbo as regulators struggle to define and decipher exactly how to design effective rules as codified by the law. One recent senior official pointed to the fact that approximately 40% of rulemaking remains outstanding – a sign of the mind-numbing task bureaucrats must tackle to turn law into rules. Dodd-Frank has both entrenched detractors, and supporters, fighting to keep or annul the 2300 pages of mandates – many of which have since fallen into question.
Hensarling pointed to the tepid economic growth as one true outcome of Dodd-Frank. The cost of compliance being a burden that is shouldered on consumers who inevitably foot the regulatory bill.  Hensarling stated that Dodd-Frank has failed because it is based on the faulty premise that people are bad and fundamentally ignorant;
"…when it comes to markets they [supporters of Dodd-Frank] believe private businesses are essentially predatory in nature and people are hapless victims. Consequently, their solution to the financial crisis was to impose yet even more stifling government regulations, restrict economic liberty and give Washington the power to direct financial institutions."
Hensarling explained that convoluted regulations and misdirected policy share a good portion of the blame for the financial crisis.
"It wasn't de-regulation that caused the financial crisis; it was dumb regulation."
While many will take Hensarling's remarks as simply a partisan attack, more than a few elected and appointed officials on the other side of the aisle have recognized the shortcomings of Dodd-Frank.  Some hold a fear that a law that sought to restore faith in the worlds largest economy may have codified systemic risk. Dodd-Frank may be the cause of the next big financial crisis.
Hensarling's proposal, called the Financial Choice Act, is expected to be introduced as legislation later this month.  The bill will strive to remove some of the "growth-strangling regulation" inherent to the current financial system.
The bill is based on the foundation of four pillars;
Accountability for Wall Street and Washington
Bankruptcy, Not Bailouts
Strongly Capitalized Banks
Pro-Growth Regulatory Relief
An executive summary is available below.
The real question, regarding Congressman Hensarling's proposal, is whether, or not, the Financial Choice Act will be able to make headway in a highly politicized and divided legislation process during a Presidential election year.
[scribd id=315101486 key=key-m57QWK7JlzEqykwY8jlt mode=scroll]
---
[scribd id=315101296 key=key-rGAwHx8lAKT9AExvLlkk mode=scroll]

Sponsored Links by DQ Promote