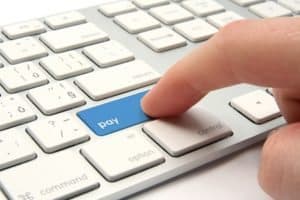 On Wednesday, marketplace lending platform, Payoff, was announced to have adopted a fully digital financial transaction management solution with eOriginal and Millennium Trust Company.
eOriginal revealed that PayOff approached it for a solution that empowered them to go beyond simple electronic signature functionality to enable asset sales and securitization. The company shared it and and Millennium Trust Company delivered a solution that brings the online lender's processes to become 100% digital with platform integration.
Scott Saunders, founder and CEO of Payoff, stated:
"eVaulting and the management of assets digitally after the loan agreement is signed will become an industry standard practice in marketplace lending in the coming year. With its legal enforceability and clear 'paper trail' to establish digital asset ownership, eOriginal has become the industry leader in marketplace lending if you want to enable subsequent sales and securitization while providing unmatched peace of mind."
Stephen Bisbee, president and CEO of eOriginal, commented:
"Payoff's digitization of their financial asset management is a standard that all marketplace lenders must meet. What makes their situation unique is they understand the importance of keeping their digitally signed documents in an electronic format from eSignature to custodial management. We believe once you go digital, you should stay digital. And through our digital integration, we are providing Payoff with increased transparency into the 'paper trail', an expedited process, easier auditability and cost savings as a result of fewer mistakes and less paper."
eOriginal noted Millennium Trust Company serves as the document custodian and re-registers the ownership of the loans from Payoff to their asset purchasers.