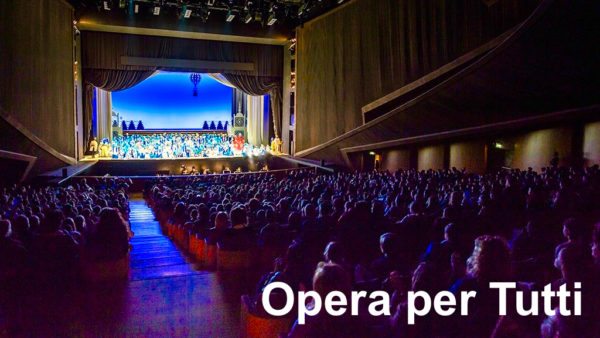 Despite their obvious engagement capacity, crowdfunding projects in the performing arts still have a very low average deal size.
While smaller projects such as personal exhibitions, books and documentaries are often successfully funded, grand theaters and organizations don't use crowdfunding as a financing tool. Only in the USA, where the annual turnover of not-for-profit performing arts organizations is $ 5.6 billion ($ 2.8 billion only in theater and opera), out of $ 13.6 billion of that market (source: U.S. Census Bureau, Economic Census 2007), do organizations feel confident in using traditional fundraising strategies and tools.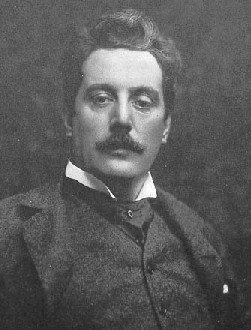 Indeed, some larger projects have failed due to a poor value proposition, a strategic disconnect or an ineffective rewards policy (i.e. the case of New York City Opera on Kickstarter).
A just-launched campaign is now proposing an entirely innovative approach: Opera di Firenze (OF), where opera was born 400 years ago, is one of the world's most successful opera houses and throughout its history, it has been at the leading edge of opera performance, presentation, and training.
OF was the first opera house to introduce live subtitling for performances, now a standard practice to help local audiences engage with libretti sung in other languages, and more recently it was the first to stream an opera live on Facebook, getting 40,000 contacts in the first performance.
Recently, OF launched a new project called #NeverlandOF, in which ten bloggers are invited to each opera premiere to tweet their thoughts and pictures during the show from dedicated "Tweet-seats".
Purpose
Let's start the analysis of this project with its purpose statement: OF's Kickstarter campaign aims to expand the live-streaming of its productions, creating a digital venue, where the audiences will be able to attend the performances either live or on-demand,  on-site exhibitions and programs to support audience engagement both locally and internationally. It is not about saving a bankrupting organization or making more money with the help of the crowd. This is a truly crowd-project, from which the crowd will take advantage. It is positive, it's about building a dream and sharing art. This is exactly what might move the heart and gain support from the crowd, though the video might have been less formal and historical and perhaps more engaging.
Partners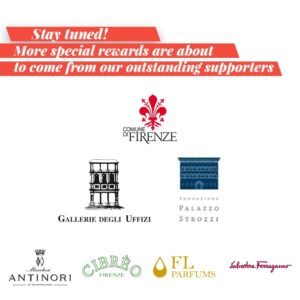 OF involved their sponsors in the project: Ferragamo and Antinori offered important rewards and accepted to put their name on the project, contributing to distributing the message among their clients. It was the first time that this kind of approach has been tested; in the future, it might be interesting to bring campaigns in the supporters shops. Also, the municipality of Florence has directly endorsed the project, offering to the funders a selection of amazing experiences, from Uffizi visits, to the most waited international exhibition of Ai Weiwei.
Rewards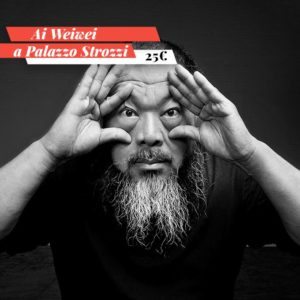 In the list of rewards we can find the largest innovation: we don't get only the typical perks that we would expect, nor rewards that are strictly related to music and opera.
Yes, there is downloadable music, historic recording, opera memorabilia (autographs, manifestos, etc.), but some of them come directly from the history, as Annigoni's and De Chirico's sketches. And one of the top rewards is the original shirt worn by Pavarotti on stage when singing Il Trovatore.
Yes, there are some tickets, but among them there is the amazing Mika's concert plus gala dinner for a dreamy New Year's Eve, not something that opera fanatics are probably dying for, but an event that perfectly tells the #operaforeverybody concept.
What is most interesting is the introduction of a number of experiences offered as a reward, not just the next gadget, but something to actively experience the magic of the campaign.
Some options include a strong connection with the music environment: you can choose among webinars, auditions, suggestions, depending on your interests in marketing, music, dance, writing. No first class theater will ever offer something like a free audition with an expert's opinion. And you may book the theater for a private exhibition with your friends.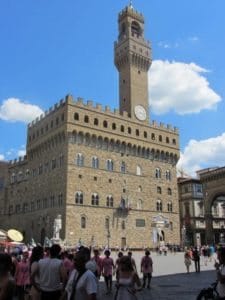 Other rewards have been reviewed with the Municipality of Florence and other partners, to offer an extraordinary experience in the city and in the surrounding community: from Antinori's vineyards (in Tuscany or Napa Valley) to an exclusive private visit to monuments which are closed to the public (the Corridoio Vasariano).
Indeed, OF is offering a concept that starts from music, bringing supporters into a truly moving experience. A complete view of the rewards strategy will be clear toward the end of the campaign when all the rewards will have been announced.
One of the most interesting proposals from this crowdfunding laboratory is the offer of corporate rewards: companies are seldom involved in reward-based crowdfunding, and may just pre-order stocks of goods to resell. The same concept has been used to offer bundles of tickets for Mika's New Year Eve concert, the first sold-out reward. But OF brought this idea to the next stage, offering companies the opportunity to become sponsor of the theater through the crowdfunding campaign. We know that a corporate sponsorship usually costs tens of thousands and that only small circles are invited to join old institutions as partners and sponsors. OF offered to become part of those circles for as little as € 7,000, entering with the company logo in the hall of fame, in the official website and on the printed programs for one season.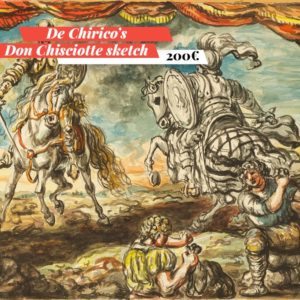 This new feature might be useful to involve companies that are interested in sponsoring performing arts but that have no access to or are too far from the available targets. For a Chinese tycoon, it might indeed be very difficult and expensive to find the right connections, be introduced and develop a sponsorship relation with an Italian or French organization.
On the other hand, the offer of sponsorships within a crowdfunding campaign anticipates its marketing and communication efforts, starting with the crowd engagement months before the launch of the show.
Using the right crowdfunding platform in the right places might indeed be a perfect fit for the launch of a new production or a tournée. Select local companies interested in matching their brand with a show and introducing the show into a community may be strong strategic option.

---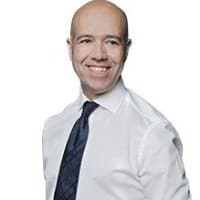 Alessandro Lerro is an Italian attorney and founder of Lerro & Partners. He is a prominent Italian expert in crowdfunding and is a regular speaker at conferences and workshops. Alessandro is also General Counsel of the European Equity Crowdfunding Association and Board Member of AISCRIS. You may follow Alessandro on Twitter @allessandrolerro.

Sponsored Links by DQ Promote