British Business Bank Investments Ltd., the commercial arm of the British Business Bank, announced that it has appointed Catherine Lewis La Torres as its new CEO. Lewis La Torre joins the company from Cardano and has over thirty years' experience in the private equity industry focused on investing in the European mid-market.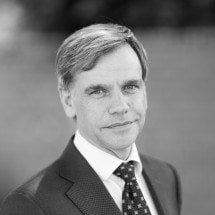 Keith Morgan, British Business Bank CEO and Chairman of British Business Bank Investments, stated:
"We are very excited to have Catherine join our team and lead British Business Bank Investments into the next phase of its development. Catherine is a highly respected industry leader and her wealth of knowledge, experience and expertise makes her an excellent fit for the Bank. With a strong pipeline of new investment opportunities and a business plan that envisages £700m of new commitments over the next five years, Catherine will provide the leadership and vision to realise the company's potential.
Lewis La Torre added:
"I am delighted to be joining an organisation with such an important mission. Small and medium-sized businesses form the backbone of the UK economy, although many companies continue to experience challenges in identifying the right financing options as well as in accessing capital. British Business Bank Investments' role as a facilitator of funding for smaller businesses can make a real difference for thousands of British businesses. I am looking forward to working alongside an experienced and dynamic team that has been charged with this important task."
British Business Bank Investments Ltd. went on to announce two new Non-Executive Directors, Sara Halbard, and Francis Small. Halbard is former Head of Credit Fund Management at Intermediate Capital Group, and Small is a former Senior Partner at Ernst & Young. Pat Butler has also stepped down as a Non-Executive Director at the end of May.