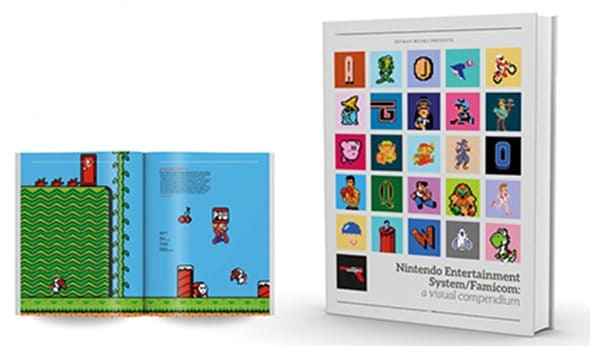 Just hours before the closing of Bitmap Books' latest Kickstarter campaign for the new book, NES/Famicom, gaming giant Nintendo has issued a Digital Millennium Copyright Act (DMCA) against the initiative. The book was to feature written content and artwork of the video games from the Nintendo's first gaming console, the NES.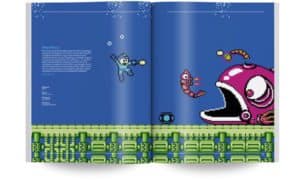 The DMCA notice states that the copyrighted materials in the book include images and fictional characters from Nintendo's video games. It last listed the U.S. Copyright register numbers that were involved, these include PA0000273028, supp. by PA0000547457 (Super Mario Bros.); PA0000427614, supp. by PA0000547456 (Super Mario Bros. 2); PA0000563454 (Super Mario Bros. 3); PA0000356140 (The Legend of Zelda); PA0000427613 (Zelda II – Adventure of Link); PA0000254906 (VS. Excitebike); PA0000260315 (VS. Hogan's Alley); PA0000583907 (Yoshi(NES)); PA0000254151 (VS. Duck Hunt); PA0000366687 (Ice Hockey); PA0000356141 (Mike Tyson's Punch-Out!!); PA0000564771 (Punch-Out!!); PA0000356142 (Metroid); and PA0000115040 (Donkey Kong).
The infringement's description noted:
"This Kickstarter project makes unauthorized use of Nintendo's copyrights as noted above. The description of the book states that it is 'mainly visual,' and the campaign shows pages of the book which consist simply of large screenshots copied directly from Nintendo's video games. This campaign also makes use of a mark that is confusingly similar to registered trademarks owned by Nintendo. Specifically, the project's creator is using a modified version of Nintendo's 'Official Nintendo Seal' mark (protected by U.S. Trademark Registration Nos. 3114368 (Class 16), 3117154(Class 28), 3173562(Class 9), and 1570911(Classes 16 and 28)) and Nintendo's 'Original Seal of Quality' mark (protected by EU Trademark Regisration No. 3475977 (Classes 9, 16, 28) to promote this project. This use of Nintendo's intellectual property may confuse Kickstarter backers into thinking this project is sponsored or licensed by Nintendo, when in fact it is not."
Despite the setback, Bitmap Books' founder and the campaign's organizer, Sam Dyer, reportedly sent out a message to backers that offered up a more optimistic view and reassured backers that this just a minor situation.
"Nintendo have filed a copyright claim against the campaign. I have taken lots of legal advice prior to launching the campaign plus I also spoke to Nintendo UK. The use of game imagery is completely legal under FAIR USE' law. I have now made some little tweaks to the campaign to make it even more watertight but I wholeheartedly believe that the book is 100% above board. Don't panic! The campaign is under review whilst I talk to Nintendo. Your pledge is safe and in the unlikely case I'm unsuccessful, it will go right back to you as it would with any stopped campaign. There's no need to panic and cancel your funding as your money is not at risk."
Currently, the campaign is suspended. Dyer added that he hopes that when the initiative comes back online that its clock will start from with 24 hours left.

Other Bitmap Books' projects that were funded on Kickstarter are Commodore 64: A Visual Compendium (Second Edition), Generation 64: How the Commodore 64 Inspired A Generation, ZX Spectrum: A Visual Compendium, and Commodore Amiga: A Visual Compendium.

Have a crowdfunding offering you'd like to share? Submit an offering for consideration using our Submit a Tip form and we may share it on our site!

Sponsored Links by DQ Promote