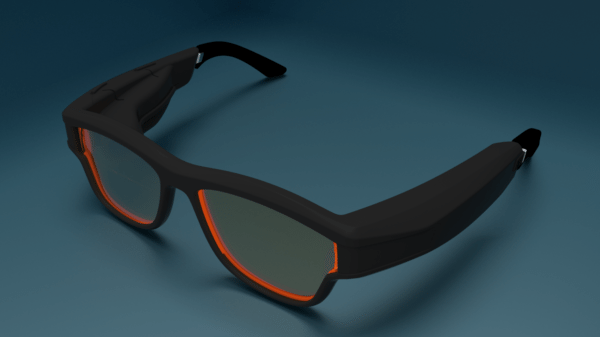 GlassUp is a company that raised money  on Indiegogo back in 2013. The flexible funding goal of $150,000 was not met but over 500 backers kicked in almost $128,000.  The product, a  set of smartglasses designed to compete with the Google product that has since gone into hibernation, failed to meet its targeted ship date by a mile.  Backers expected to receive their perks in February 2014.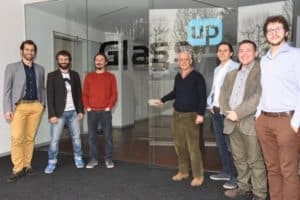 About three years later, the GlassUp founders have not given up.  Following an attempt to raise capital on Seedrs in 2014, GlassUp is now listing shares on Italy-based Tip Ventures. According to information provided by GlassUp, beginning tomorrow the equity crowdfunding offer will go live on Tip with a goal of raising €250,000 at €1/share. GlassUp stated that following being selected to participate in the Technology Venture Launch Programs in Silicon Valley they now feel better prepared to raise additional capital. The funds are deemed necessary to complete prototype development and get ready for the official launch that is predicted to take place at the Wearable Tech Show in Santa Clara, California, di Santa Clara.
In a backers update on Indiegogo from four months back, co-founder Francesco Giartosio stated;
"our current timeline is: first complete prototype in July, pre-series in October, full production in December.  Yes, it's the thousandth delay, we hope it's the last one, you're entitled to hate us.  The reason for it is that the electronics and software delivered to us by our Main Contractor, postponed for three years, proved to be largely incomplete and not working properly."
Giartosio also stated they were"now at full speed" and things were moving fast.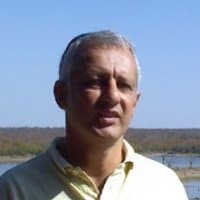 Commenting on the imminent launch of their equity round, Giartosio stated;
"Thanks to the opportunity offered by the equity crowdfunding campaign, we'll be able to bear our monthly burn rate for the production of our smart glasses along with developing
and patenting new technologies that came to us from clients like Uvex, that asked for a specific glass for cyclists."
The funding previously raised on Indiegogo was clearly insufficient to deliver a final product. According to updates, the founders have contributed their own money and received additional outside funding along the way.
The offer on Tip Ventures is for a 9.09% stake in the firm. The campaign is expected to last for almost 3 months.
Have a crowdfunding offering you'd like to share? Submit an offering for consideration using our Submit a Tip form and we may share it on our site!