Last spring, Finstar Financial Group announced the appointment of Paul Muhr, previously a Vice President at Citi and before that at Goldman Sachs. Today, Finstar is announcing three new hires as it prepares for additional investment in the Fintech sector.
Finstar has hired Eugene Timko as Investment Director, Michele Tucci as Head of Mobile Products and Business Development, and Alexander Ivanov who will develop venture capital investments. According to Finstar, these latest appointments are a reflection of its strategy to expand its financial service investment program.
Finstar points to the fact that global Fintech investment topped $5.7 billion during Q1 of 2016.  Even as some industry followers believe there is a slowdown in the sector, Finstar is of the opinion things are gaining pace.  Finstar wants to seek out "companies that are ready to challenge the status quo in the financial services industry."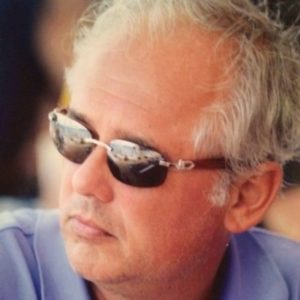 Finstar CEO Nicholas Jordan said his company has both the resources and expertise to develop "ground-breaking" solutions to the rapidly changing corporate and consumer financial services sector.
"Finstar's decision to strengthen its focus on fintech solutions across a number of sub-sectors reflects the manner in which fintech investments are bucking trends across the globe. We see tremendous long-term growth opportunities across all industry segments, from lending platforms to insurance and asset management," said Jordon. "Our latest senior management appointments are of the highest caliber and reflect our ambition to seek out the best talent in the industry and deploy our Human and Financial capital to develop the most innovative credit products and solutions. Finstar is building a formidable team and a knowledge-sharing technological platform across multiple geographies."
Timko has been focused on the Fintech industry since 2012 when he completed the acquisition of a mobile banking business by Inventure Partners, a VC fund. Timko's most recent transactions include the acquisition of a 50% stake in Hearst Independent Media Publishing B.V., a former subsidiary of Sanoma Oyj, publisher of luxury magazines and a successful investment in car service Gett and the Busfor budget bus company. Prior to joining Inventure Partners, Eugene served as the IBD Associate of Morgan Stanley and participated in various M&A and ECM transactions in technology, media and telecom industry.
Tucci is tasked with growing mobile products and partnerships that will contribute to Finstar's global expansion plans. Tucci has held senior management positions including Director of International Business Development at Mint Payments and Vice President and Senior Managing Consultant of the professional services arm of MasterCard Worldwide.
Ivanov will be responsible for developing VC activities in fintech. Previously, he was a co-founder of 'Life.SREDA', a venture capital firm focusing on investments in fintech mobile and Internet projects in the US and Europe. He has held senior positions in various financial groups, including Head of Balanced Scorecard division at BCS Financial Group.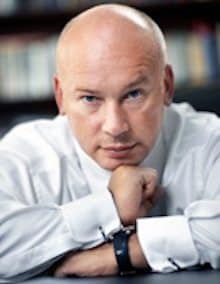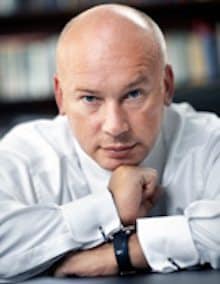 Finstar was founded by Russian billionaire Oleg Boyko.  The company currently has assets under management of more than $2 billion. In February of this year, Finstar purchased 51% of Prestamos Primo, an alternative lender based in Spain. Finstar targets deals sized from $20 million to $200 million. They strive for an IRR of at least 35%.