Artificial Intelligence (AI) and robo-advising are hot sectors in the Fintech space. Kavout is a company that wants to provide powerful AI tools for all investors and, for the time being, these tools are free.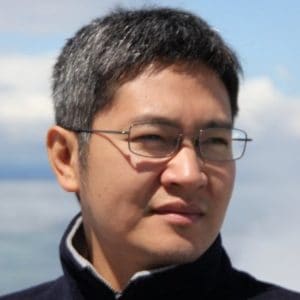 Alex Lu, CEO and co-founder of Kavout, explains that hedge funds and investment banks are rapidly hiring AI and machine learning developers – pointing to the fact that Goldman Sachs has more software engineers than Facebook.
"None of this is a coincidence," says Lu. "The big players know that there is much more to be gained in the markets by investing in artificial intelligence and machine learning. Our aim is to make those technologies available to all investors."
Lu, according to his bio, was previously CTO of DZH which may be described as the Bloomberg of China, He led an engineering team of over 400people and in charge of R&D of investing and trading. Before that, he spent time at Baidu and Google. Now he is striking out on his own and he wants to provide the same tools that professionals use  to everyday retail investors.
The core of Kavout is "Kai", the AI and machine learning system that churns through the reams of filings and stock quotes, apparently examining "millions of data points every second". The application creates a "Kai Score" that estimates a security's future performance based on certain criteria.  The application provides a screener covering technical criteria for over 7600 US stocks. The screener is paired with a strategies and philosophy feature in a "Guru Screen" to coach investors.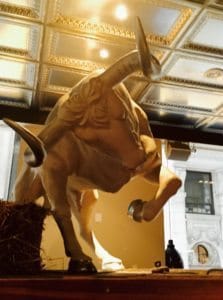 Lu says that AI has never been so accessible for retail investors.  During their beta period, they are offering the services for free seeking feedback in input as to how to make the application better. The website explains;
"We are currently still finalizing the product and adding new features every day. Rather than charging you, we want to give everyone the opportunity to use our product and tell us your needs, ideas, and feedback."
Of course, the final proof will be in the capital gains delivered to investors using the service.