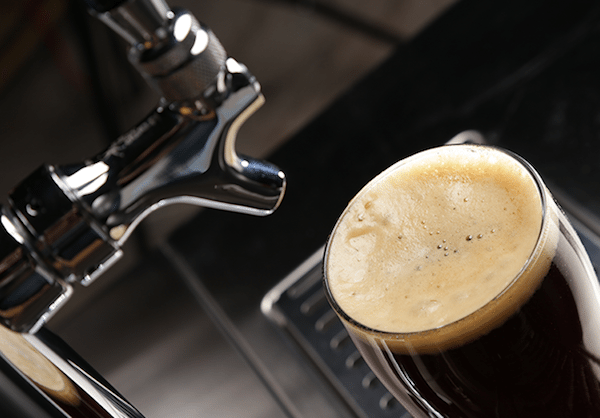 Following the success of its Vessi Indiegogo campaign, the team of Whirlpool Corporation's (NSYE: WHR) Division W Labs revealed details about the beer fermentor and dispenser with the global crowdfunding platform.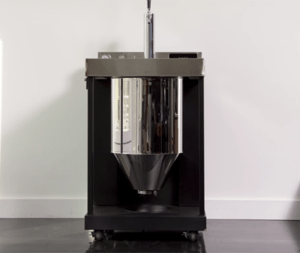 As previously reported, the new beer fermentor and dispenser system notably ferments, carbonates and dispenses home-brewed beer in as little as seven days, compared to other beer fermenting methods that can take four weeks or longer. Vessi reportedly stays pressurized the entire time, so that what's inside stays carbonated. This means that there is no need to bottle condition or force carbonate beer, cutting days out of the brewing timeline.
Here's a rundown of Vessi's instructions:
Transfer Wort, Pitch Yeast: Users start the process by transferring their cooled wort into the sanitized tank. Once they have checked the specific gravity and pitched your yeast, attach the pressure lid. Now they are ready to set the specific pressure and temperature.
Clear Sediment: Users may now clear the sediment from the bottom of the tank using the Sediment Removal System. They can now add any aromas or flavors using the Liquid Injection System.
Waiting: Users now wait an additional seven days for the brew to develop.
Dispense: Pour, Bottle, or Keg: The beer is now ready for tasting.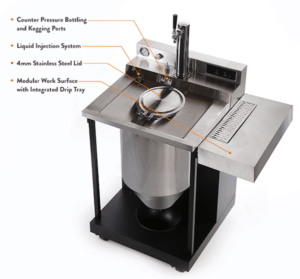 While discussing the development of Vessi, the W Labs team stated:
"We have passionate employees with innovative ideas within Whirlpool. In order to harness and further develop some of their great ideas, we created an internal business case competition. Two years ago a few members of our homebrew community saw an opportunity and won the competition with their idea for an innovative homebrewing system. The team consisted of Bob Schneider, Tony Gates, Nick Koukourakis, Bridget Battistone, Anthony Mills, Bob Schneider, Jeff Williams, and Martin Blanc."
Also noting why they used Indiegogo, the team explained:
"We had two main goals for using Indiegogo. First, we wanted to validate a market so we asked several questions we hoped crowdfunding would answer: Do consumers really have the pain points we think they do in this home brewing process? Do they want a product like the Vessi™ Fermentor? Secondly, but certainly not any less important, we wanted to directly engage with our target market. We wanted to know who they were, what they liked about the product, where they would expect to find it and how they perceived its value. Plus, we would gain infinite learnings once they were able to get their hands on the unit and test it out. Indiegogo's comments section allowed us to directly engage with backers and get their feedback."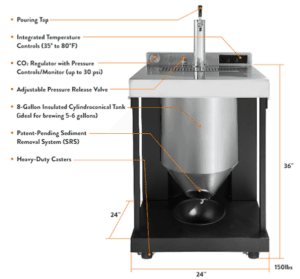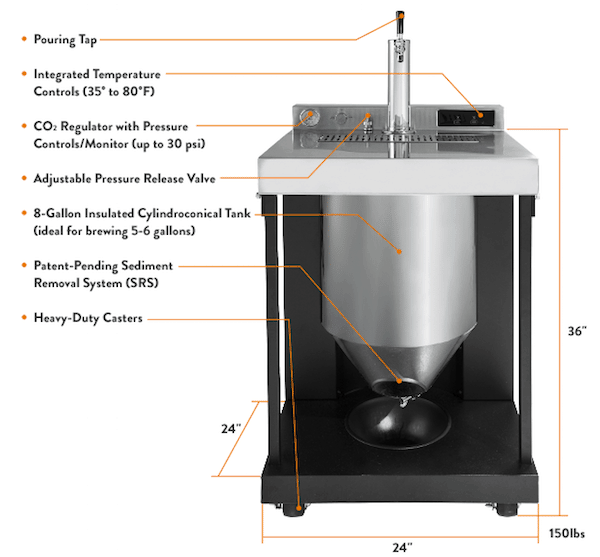 In regards to their crowdfunding experience and any advice they have, the team added:
"Having a prototype is very powerful, even more so if you can have it somewhere that people can actually touch and see it. We also recommend that you are prepared to handle a lot of questions. It is important to have the bandwidth to engage early and listen to your backers, who truly want to be involved in the process."
Have a crowdfunding offering you'd like to share? Submit an offering for consideration using our Submit a Tip form and we may share it on our site!

Sponsored Links by DQ Promote