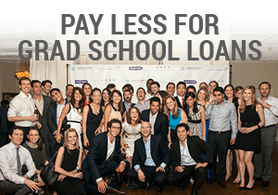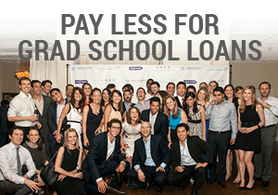 Online lender CommonBond has raised over $300 million in capital for loan purchases. On top of that figure, CommonBond raised $30 million in equity finance. CommonBond is a lending platform that is targeting the student loan refinance sector. Concurrently, CommonBond announced the acquisition of Gradible – a company that will build a "401(k) platform for student loans".
With the new funding, CommonBond will surpass $1 billion in financing across equity and debt.
The Series C equity round included many well-known names in early stage finance. Neuberger Berman led this funding round joining existing investors August Capital, Tribeca Venture Partners, Social Capital, Nyca Partners and Victory Park Capital. Key individual investors in CommonBond include former Citigroup CEO Vikram Pandit, former Thomson Reuters CEO Tom Glocer and former Barclays Private Wealth CEO Tom Kalaris.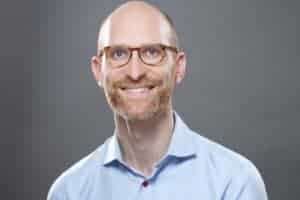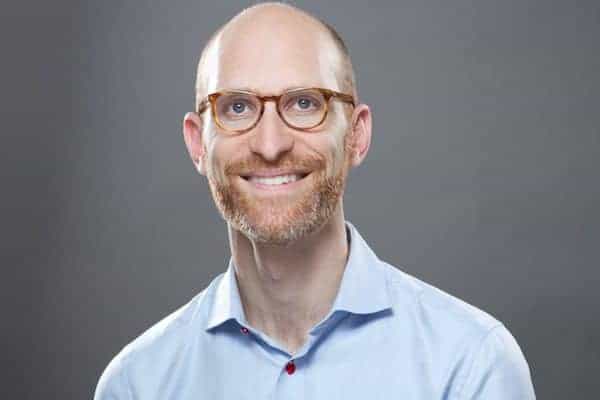 Crowdfund Insider reached out to CEO and co-founder David Klein about the significance of the funding for CommonBond. Online lending has had a challenging year so we asked for his perspective on the market;
"It has been a challenging year for online lending. In fact, CommonBond is the first online lender of scale to have raised equity so far in 2016. To understand why we have been able to achieve this – as well as raise $300M+ in lending capital — we need to look at the fundamentals. At CommonBond, loan performance is pristine. Credit investors take notice. Amidst a flurry of sultry headlines and industry tumult, a "flight to quality" has taken hold of many investors. They are focusing on risk almost as much as reward these days. Platforms with strong loan performance play into that."
Klein explained that "strong loan performance leads to lending capital. And lending capital greases the wheels of the business.
"In 2016, CommonBond has doubled volume and tripled revenue. Over the past year, unit economics have continually improved; and last month, CommonBond was named to Inc. Magazine's Top 50 Workplaces in the U.S.," said Klein.  "As a result, the company was able to secure new equity capital – the first time that's happened in our industry all year. Moreover, it was an "up round", meaning the company's value increased from our last equity raise a year ago."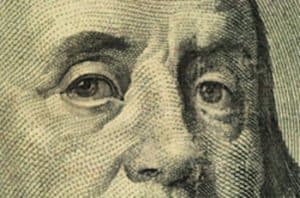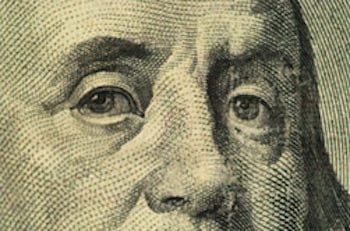 CommonBond will use the new equity funding to hire additional employees "across the organization." The platform will also build out its technology for consumers and employers, and continue to scale its loan operations.
Brien Smith, MD at Neuberger said that among the hundreds of Fintech firms, CommonBond stood out.  Smith pointed to the "sophistication of underwriting, capital markets, tech and customer acquisition."
"It's still early days in online lending's disruption of traditional finance, and we believe CommonBond, with its world-class team and history of consistent performance, will continue to be a leader in the space for years to come," stated Smith.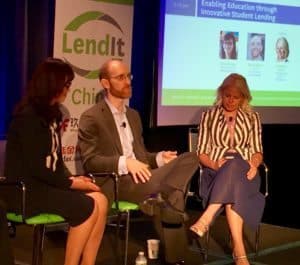 Gradible, founded in 2013 by Pete Wylie, Grant Biles and Lee Smallwood, established its platform as a recommendation site for individuals to manage and repay their student loans.
CommonBond qualified the acquisition as providing a" full suite of student loan repayment programs for their employees", beyond CommonBond's student loan refinancing options.
The new additions include:
Assessment: Through CommonBond, employers will now be able offer all employees a comprehensive suite of tools to manage and save on student loans, regardless of income or credit history. The platform directs employees to the right repayment option for their specific financial situation, including federal government programs, such as Income- Based Repayment (IBR) and Public Service Loan Forgiveness (PSLF).
Contribution: CommonBond now enables companies to contribute directly to their employees' monthly student loan payments, through a student loan contribution platform akin to a 401(k) matching program. The platform will allow employees to save money on their student loan payments, and employers to win over broad swaths of their workforce saddled with billions in student debt.
CommonBond is targeting the Millennial market as students graduate and move into the workplace. They view their services as a valued benefit firms may offer to employees. While just 4% of companies currently offer this type of benefit today, that number is expected to reach over 26% by 2018, according to a recent Willis Towers Watson survey.
CommonBond listed a series of accomplishments including;
Surpassing $500 million in funded loans this past year
Completing student loan securitizations that earned investment-grade ratings from Moody's and DBRS
Licensed in more than 40 states nationally
Signing nearly 100 employer partnerships with companies such as Mercer, WeWork, Betterment, Skadden Arps and Dentons
"We've had a phenomenal stretch of growth this past year, and today's announcement powers even more, going forward," said Klein," …we're [now] able to take our mission to the next level, now reaching all 40 million Americans with student debt, regardless of their financial profile."
Asked if the Gradible purchase was the beginning of a strategy to expand services even broader via acquisition, Klein explained;
"We'll continue to do what we believe is right for our business and our customers. That could include more acquisitions in the future."
Sponsored Links by DQ Promote