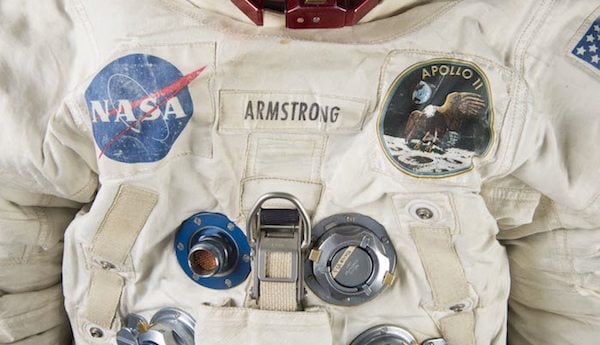 Just one year after launching its Neil Armstrong Spacesuit Kickstarter campaign, the Smithsonian announced the unveiling of the famous astronaut's space gloves and helmet exhibit.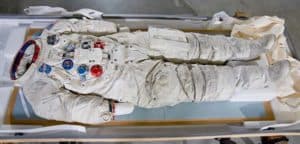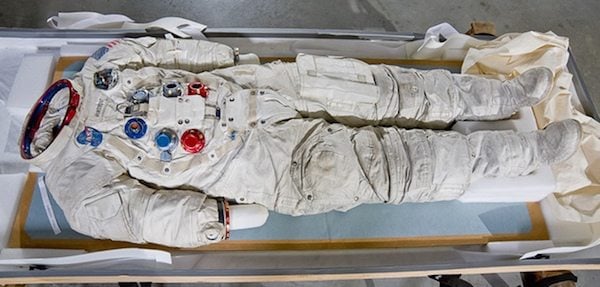 As previously reported, the organization announced in June 2015 it has teamed up with Kickstarter to help fund a few projects.
"July 2019 marks the 50th anniversary of the Apollo 11 Moon landing, a feat so breathtaking in its scope and ambition that it captured the collective imaginations of audiences around the world. At the Smithsonian's National Air and Space Museum, we use the power of real objects to tell stories like this one – stories of the vision, intellect, and courage of men and women who have overcome challenges and pushed boundaries to take the next giant leap for humankind. For the Smithsonian's first-ever Kickstarter campaign, we are proud to announce plans to conserve, digitize, and display Neil Armstrong's Apollo 11 spacesuit in time for this milestone anniversary. We want to preserve Armstrong's spacesuit – and the story it tells of its incredible journey – down to the particles of lunar dust that cling to its surface. Just like the Apollo program, we will accomplish this in collaboration of thousands of people across the country and around the world."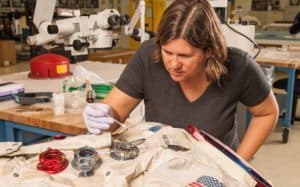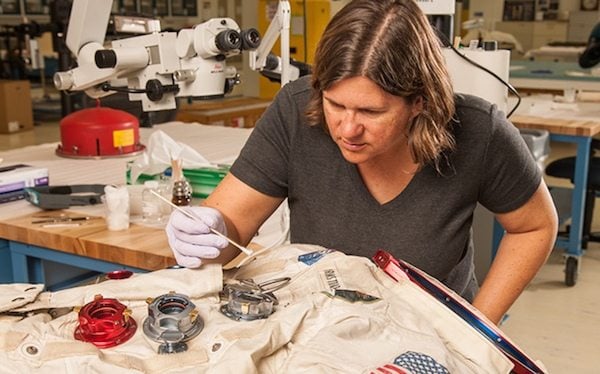 Originally seeking to raise $600,000, the first Smithsonian Kickstarter surpassed its initial goal and captured $719,779 from 9,477 backers. Space.com reports the gloves and helmet were put back on display for the first time since 2012 and they will be available to view for one year beginning today at the National Air and Space Museum's Steven F. Udvar-Hazy Center in Chantilly, Virginia. The Smithsonian is also presenting a digital scan of the command module, Columbia, which carried Armstrong, along with Buzz Aldrin and Michael Collins to the moon.
National Air and Space Museum space history curator, Cathleen Lewis, shared with the website:
"The opportunity to display these artifacts is rare because of their fragility and the necessity to maintain a controlled environment. We're excited for the opportunity to show our visitors these components."
Sponsored