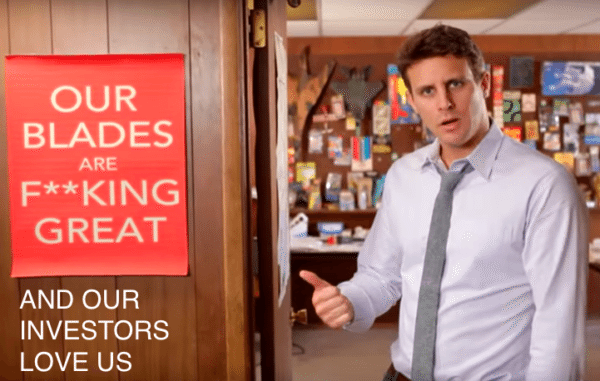 ---
AngelList is not always pounding the table on the many successful companies that have graced the pages of the accredited crowdfunding platform. But this past week there was a pretty big exit and some AngelList investors were fortunate enough to get in early. Dollar Shave Club sold to Unilever for a reported $1 billion delivering Unicorn status for the disruptive consumer staple company.
Dollar Shave Club first raised Seed capital in the amount of $1 million back in 2012 led by big name VCs Kleiner Perkins and Andreessen Horowitz. Dollar Shave Club went from A round to D round, each progressively higher, to closing the deal with Unilever for a billion dollars. AngelList syndicates were given the opportunity to jump on board for the ride. With this example, the syndicate typically would invest about $270,000 with a minimum participation of just $10,000.
Dollar Shave Club is in many respects a perfect crowdfunding candidate. The company took a commodity product, dominated by several sleepy consumer giants and completely turned the process upside down. Dollar Shave Club delivered innovation where established firms failed to act. They were simply too caught up in their high margin success. Dollar Shave Club jumped out of the gate in 2012 with a video explaining their product of blades that are "F**king great." The Dollar Shave Club video / advertisement has been viewed OVER 23 million times on YouTube. The concept of an affordable, high-quality product delivered to your doorstep was enough to rattle the cages of Gillette, Bic and more.  Last year Dollar Shave Club claimed about 13.3% of all razor sales in the U.S. and was on track to generate over $200 million in revenue this year.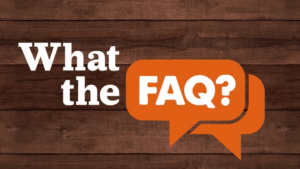 Dollar Shave Club has since expanded its model from just razors to a whole litany of products designed to dominate men's bathrooms without a trip to the store.
Kees Kruythoff, President of Unilever North America, explained their acquisition;
"In addition to its unique consumer and data insights, Dollar Shave Club is the category leader in its direct-to-consumer space. We plan to leverage the global strength of Unilever to support Dollar Shave Club in achieving its full potential in terms of offering and reach."
So the company went from zero to a billion in 4 short years.  Along the way, a few smaller (accredited) investors got to join in for the ride. Dollar Shave Club is not only a testament to the success of founder Michael Dubin's creativity and determination, but it is also a solid validation to the AngelList process.
Have a crowdfunding offering you'd like to share? Submit an offering for consideration using our Submit a Tip form and we may share it on our site!