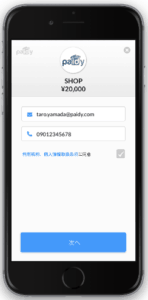 Last week Paidly announced a $15 million Series B funding round. The Fintech firm is based in Japan and provides payment services via your smartphone. Paidly basically turns your phone into a credit card type service. Just submit your email address, phone number and create a PIN and off you go. Credit is assessed using big data and users have a tendency to pay in full at the end of the month. Paidly is the creation of a reformed investment banker who found himself in Japan and ended up staying to launch a Fintech startup that is apparently doing quite well.
Co-founder and CEO Russell Cummer explained that Japanese have credit cards but they don't use them. Speaking with TechCrunch, Cummer stated;
"It isn't because people don't have a credit card. People just don't use them when shopping online. That's because the majority of purchases are made on a mobile device, that form factor plus the fact they are probably on the go, means paying without a credit card is easier."
Apparently, he is looking at bringing the Paidly service to other Asian countries that are more inclined to pay by phone.
The $15 million in funding is a substantial amount for a small company. The investors that joined in the round include some impressive names like SBI's Fintech Business Innovations LPS, Eight Roads along with Itochu Corporation, Arbor Ventures and SIG Asia.
Japan is not necessarily known for its Fintech innovation but the tide may be turning.
Japan's Financial Services Agency is hoping to catch up to some of the more progressive countries by creating a framework that is more amenable to innovative financial firms. In fact, the Financial System Council, a group that advises the Japanese Prime Minister, met last week to help determine the direction and development of laws to boost Fintech that may be introduced in the next Diet session.