---
Equity for Punks Crosses the Atlantic and Invades the USA. BrewDog to Challenge "Archaic Financial Institutions."
BrewDog, Scotland's largest independent brewer, has launched its US equity crowdfunding offer following years of success in raising capital from its consumers in the UK. BrewDog was founded in 2007 by two guys (and a dog) in the back of a van. The founders, James Watt and Martin Dickie, have never looked back going from UK success to international phenom.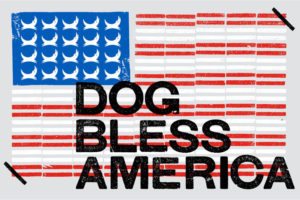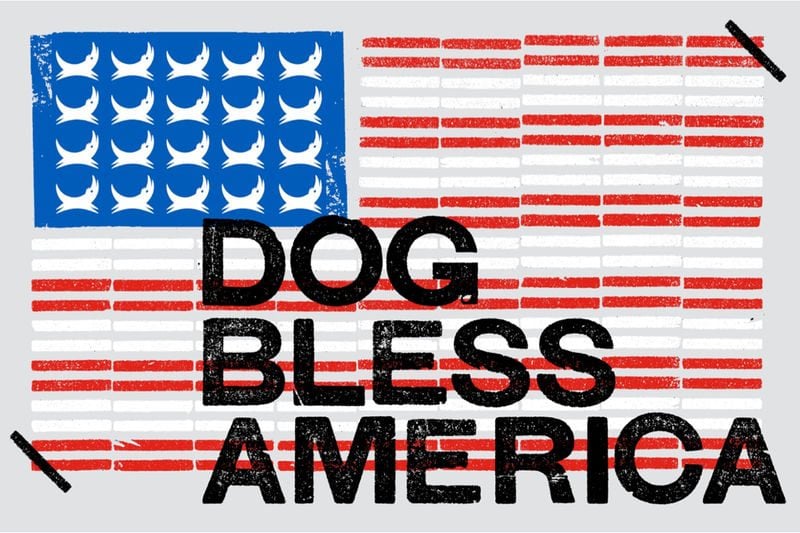 The "Equity for Punks" crowdfunding campaign is an iconoclastic PR blitz that has generated broad appeal for its unique marketing approach. In a release, BrewDog said its expansion had the US firmly in its cross-hairs as it launched a funding round to raise up to $50 million from both large and small investors. This Equity for Punks offer is the 5th of its kind and the first in the US.
The BrewDog offer, under Reg A+, is seeking 1,052,632 shares of Common Stock at $47.50 per share.  Individuals must purchase a minimum amount of just 2 shares ($97.50). Non-accredited investors may participate in this offer for private shares. Investors will also receive lifetime discounts in BrewDog bars, free brewery tours and an invite to the annual general meeting (AGM), a festival of  beer, music and food. It is all about building a community of investors and brand ambassadors. If you love the beer you invest and then tell your friends.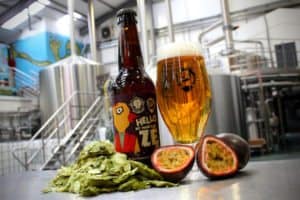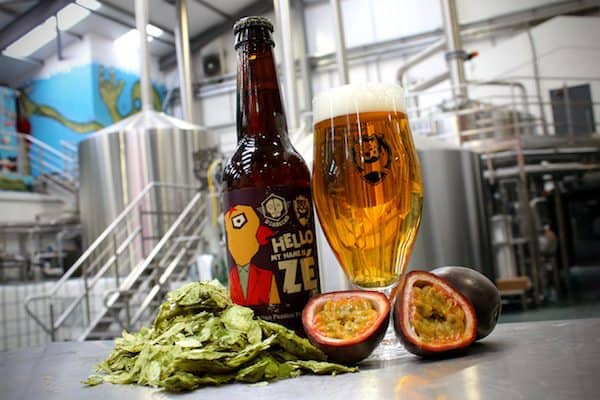 The Offering Circular, filed with the SEC, has all of the details you need to make an investment decision and the offer is live on BankRoll now. BrewDog states it  is attempting to break their own equity crowdfunding world record of $35 million by raising $50 million in six months. BrewDog said;
"No other business worldwide, let alone a brewery, has acquired so many investors and capital in this fashion. This American equity crowdfunding round marks an unprecedented move by any small business, with BrewDog set to further pioneer its audacious new approach to community-fuelled business in the USA."
Any money raised will be leveraged for their US expansion which is starting with a brewery that is opening soon in Columbus, Ohio. The 100,000 square foot BrewDog brewery will feature a restaurant, taproom, retail space, visitor center and beer garden. The brewery is scheduled to open in late 2016 with first brews scheduled for release in November. BrewDog's beer roster is lead by the flagship brew, Punk IPA, an India Pale Ale. This is the number one craft beer in UK supermarkets. Rounding out the BrewDog's portfolio of beers includes the West Coast pale ale Dead Pony Club; oatmeal milk stout Jet Black Heart; complex American red ale 5AM Saint; and 21st-century lager Kingpin.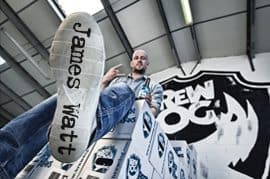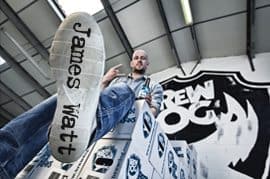 Watt described the Equity for Punks campaign as a completely new model for the US;
"It is a revolution in small business finance. It's an opportunity to enlist the people of the nation that changed the beer landscape forever, and invite them to join our existing 46,000-strong global investor community and help us change the face of small business finance in the US as we share our passion for great craft beer. Few companies have been so bold as to turn their backs on traditional financial institutions in favor of a brave new world of community-driven business. We've pioneered the Equity Punk model in the UK, and now we're bringing our unconventional approach to alternative business stateside."
Watt said it is all about community. It is about connecting with people who love their beer;
"It is about taking beer lovers on this amazing journey with us," stated Watt. "It is about working together to build something we can all be proud of. In 2010, we tore up convention, turned the traditional business model on its head and launched Equity for Punks, giving thousands of people a front row seat to the craft beer revolution in Europe. Now, we are coming to America. We are combining Europe's leading brewer with the world's biggest craft beer market. Expect fireworks."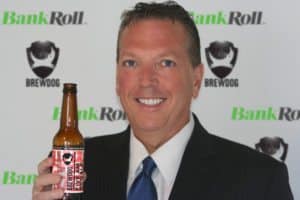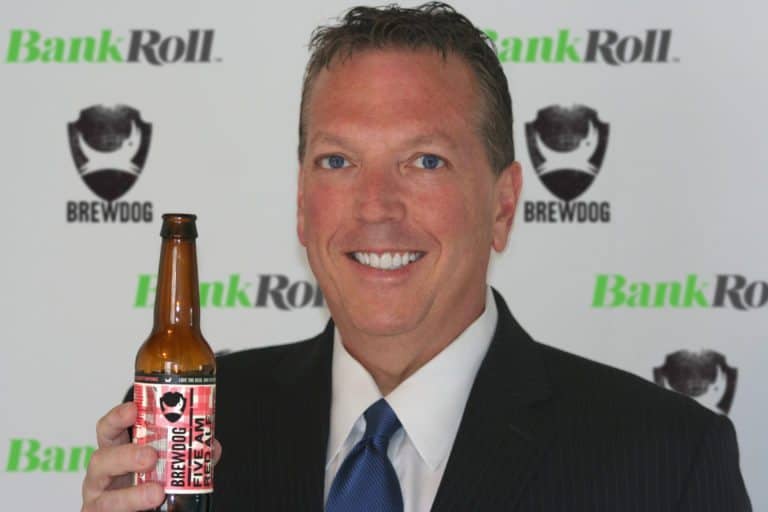 Kendall Almerico, founder of  BankRoll, told Crowdfund Insider;
"Working with BrewDog's entire team the past few months has been a great experience. It starts at the top with James Watt, a CEO who is all about the quality of craft beer and maintaining integrity in their brand – no matter what. James makes sure everyone associated with BrewDog treats their customers, their employees and their investors like all companies should – part of a community with a singular goal.  I cannot imagine a better team to work with on any crowdfunding offering."
Reflecting on the Reg A+ qualifying process Almerico was complimentary of the SEC;
"Working with the SEC through the qualifying process was wonderful. They were very responsive, and their feedback was invaluable. BrewDog does things the BrewDog way, and their offering circular is no different – filled with photos, images and charts and not like most documents people file with the SEC. Despite that, the examiners were very receptive to what we filed, even though it was may have been the first time they had ever seen anything like it filed with the Commission."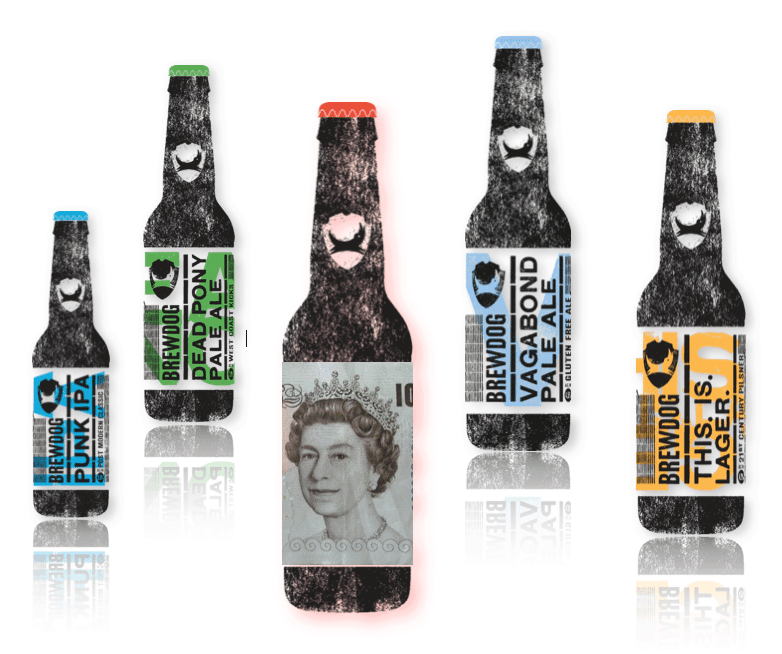 BrewDog is a marquee type offer in the crowdfunding sector.  The fact that BankRoll was able to land the offer is a big deal. Almerico said "BankRoll was designed to be, and always has been about, Regulation A+. That's why we launched on the day the law went into effect. We are thrilled to have the privilege of hosting BrewDog's Reg A+ offering, because nobody does equity crowdfunding better than they do. It means a lot to BankRoll that BrewDog entrusted us with bringing Equity For Punks to the USA"
BrewDog's most recent crowdfunding raise closed in April 2016, when it closed on $25 million for its brewing operation in Scotland.  The UK operations manages 44 bars worldwide, across 10 countries from Scotland to Stockholm and as far afield as Sao Paulo and Tokyo. The "Punk" shareholders now number over 46,000 with more to come.
Have a crowdfunding offering you'd like to share? Submit an offering for consideration using our Submit a Tip form and we may share it on our site!