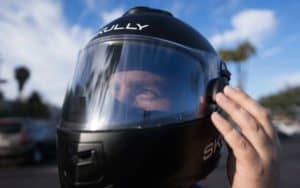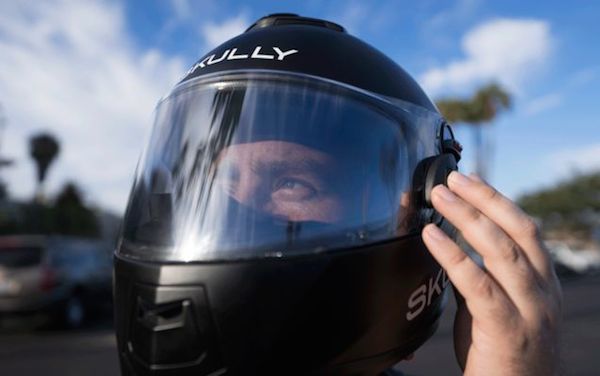 Last month it was reported that Skully, a company launched to create a super cool augmented reality motorcycle helmut, had jettisoned its founders as investors had enough of the lack of progress and mismanagement. Yesterday, TechCrunch reported that Skully is no more. While the very nice website is still live it to is scheduled to become digital dust as the once hot Indiegogo crowdfunding project has crumbled and failed.
It was only last month that a new CEO was installed. Martin Fichter, in a blog post entitled "Delivering on our Promise" stated;
"We are shifting gears as a company to deliver on a promise we made to you. As a team, we've taken the necessary steps to accomplish this mission, including a change in leadership and top-to-bottom review of our manufacturing and communication processes. I understand the burning question many customers are asking is: Will I get my helmet? The answer is yes."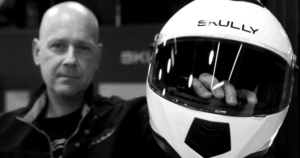 According to reports, the possibility of backers getting their helmet is no more.
Now Crowdfund Insider is in receipt of some information regarding a lawsuit brought against Skully Helmets and Marcus and Mitchell Weller. The case, filed in the Superior Court of California, is pretty damning.
According to the complaint, the "corporate entity was a sham."
Allegedly the Wellers intermingled "personal funds with corporate funds and used the corporation as a tool to pay their personal expenses." The complaint continues to state the Weller's demanded "fraudulent booking practices designed to defraud investors in Skully into believing Skully funds were being used for business purposes."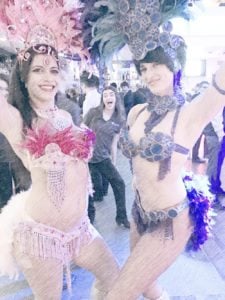 The plaintiff states that the Weller's used investor's money for things like:
Taking a non-business related trip and renting a Lamborghini
$2000 for Limos, approximately $2000 for strip clubs
A Dodge Viper for personal use
Weekly apartment cleaning for the Weller's
Plenty of travel that was ostensibly not for corporate responsibilities
and more…
It is a doozy.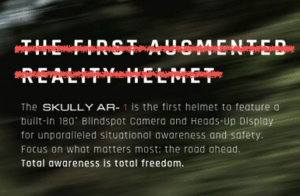 It appears the once high-flying Skully helmet has become something akin to a Greek tragedy. One would imagine the investors are nor too pleased with the turn of events.
The TechCrunch article stated that desperate attempts to raise new capital failed and thus the company is in the process of filing Chapter 7 bankruptcy.
It was back in 2014 when Skully raised over $2 million from supportive backers on Indiegogo – 1940 backers to be exact. A Skully backer on Indiegogo kicked in $1399 to be one of the first to receive the new piece of motorcycle tech. Delivery was expected to be May of 2015… Skully then went on to raise millions of dollars from VCs including an $11 million Series A funding round.  I wonder where it all went?
Here is the Post on the Indiegogo Page about Skully closing:
SKULLY Ceases Operations
It is with great regret we must announce that SKULLY will formally cease operations, effective immediately. Over the past several weeks our management team has worked feverishly to raise additional capital but unforeseen challenges and circumstances, beyond our control, made this effort impossible. What this means now is that SKULLY will no longer be able to ship AR-1 Units or process refunds directly.
Substantially all of the assets of SKULLY are now subject to liens held by a secured creditor. The management team does not know if there will be any value above the amount of the secured debt. In addition, at this time, we are not aware whether there will be any distribution amounts available to unsecured creditors. SKULLY now plans to file a Chapter 7 Bankruptcy case within the next several weeks. You will receive notice from the Bankruptcy Court and instructions on how to file a claim.
Our team is devastated and deeply saddened that our valued partners, vendors, employees and customers have been negatively affected by what has transpired. We realize there are many unanswered questions and that this is a very upsetting situation. We are truly sorry.
-SKULLY
Have a crowdfunding offering you'd like to share? Submit an offering for consideration using our Submit a Tip form and we may share it on our site!