Lenny announced on Tuesday the launch of its millennial credit education game, Lenny Points (LPs). The fintech startup revealed the in-app credit education game offers incentives for users to learn responsible financial behaviors. Users can now accrue LPs to increase their credit line balances and unlock custom offers from bank and credit card partners. The new feature is the first rollout of Lenny's patent-pending credit education system.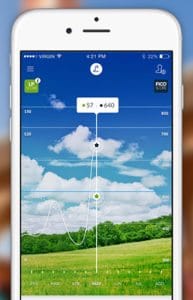 Sharing details about Lenny Points, Joe Bayen, chief executive officer, Lenny, explained:
"Lenny's mission is to help Millennials build a strong financial foundation through mobile-centric tools that fit their lifestyle. Research shows that 79 percent of Millennials learn more productively through games. The new Lenny Points game uses gamification models, data science and psychology to make building credit fun, interactive and easy to understand."
The game rewards users when they achieve specific credit goals on the app, including:
Making monthly payments in full
Making monthly payments on-time
Maintaining a credit utilization ratio under 30%
An increase in a user's credit score
Check out the game's preview below.