After more than 10 years at UBS, CIO Alex Batlin will depart in October to "pursue an opportunity outside of UBS", according to an internal memo from the bank's Head of Innovation Veronica Lange on 17 August, reported Financial News. 
"There is no change to our focus and approach on blockchain technology. We are reviewing the options for internal and external candidates to lead the next phase of the programme and to extend our Level39 lab activities beyond blockchain as we move forward," wrote Lange in the memo, adding, "Alex's dedication to the innovation lab and Crypto 2.0 pathfinder programme has left us with a well-organised project pipeline and in a strong position to approach the next phase of blockchain technology acceleration and business development. We have a strong team in place with key blockchain leads in all business divisions and operations."
Battling currently runs UBS's FinTech Innovation Lab which is based in UK's Level 39 accelerator and leads UBS's Crypto 2.0 Pathfinder research into blockchains and their impact on business models. He is also global head of UBS's technology research service that delivers market landscapes, insights and foresight to business, technology and leadership communities.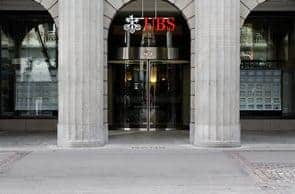 According to his LinkedIn profile, Batlin has worked on big data analytics, social media, cloud and mobile computing, device security, unified communication and cognitive computing projects. The University of Bristol Computer Science grad was also UBS' global head of SDLC services. Prior to joining UBS, Batlin worked at Nomura, JPMorgan and CSC.
A computer scientist by training, Batlin established himself as one of the leading experts and practitioners on distributed ledger technology – of which the blockchain is one type – in banking, noted the Financial Times, and leads UBS's Crypto 2.0 initiative to develop blockchain applications.
Seeking to go to the source, in April 2015 UBS opened a fintech innovation lab at the Level39 accelerator space in London's Canary Wharf in hopes of understanding of utilizing innovation and disruptive digital technologies to drive business growth. Oliver Bussmann, the bank's then chief information officer who led the launch with Batlin left UBS in March. Batlin's next endeavor has not yet been disclosed.