Online lender to SMEs, OnDeck (NYSE: ONDK) announced on Tuesday the launch of its initiative that's dedicated to helping small business owners with time management.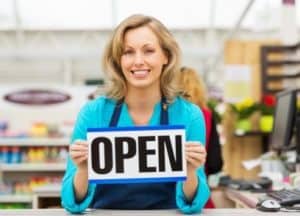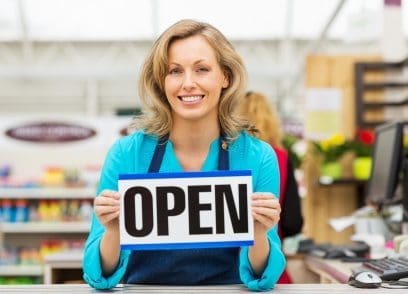 According to the lender, this initiative is considered the first of its kind and is in response to its latest Main Street Pulse Report, which revealed that many small business owners seem to be pressed for time now more than ever before. It was reported that 86% of those surveyed stated, "one needs to be exceptional at time management to excel as a small business owner."
OnDeck also noted that half of the survey respondents agreed work/life balance is considered an illusion when being a business owner, with 61% commented that they felt like they are racing against the clock constantly. Respondents also noted that they would need 69 hours on average to get work done during the week. Besides applying for credit/loans, other time-intensive parts of the small business owner's day include customer service (42%), marketing (41%), accounting (33%) and employees/HR (31%).
Andrea Gellert, chief marketing officer, OnDeck, shared:
"Our research shows that small business owners are pressed for time and need to find ways to free up more time in their day. To help hardworking small business owners be more efficient, we'll be unveiling a host of time management tools. We're committed to helping small businesses obtain efficient access to capital so they can spend time on the things most important to them."
In addition to the initiative, OnDeck announced it will be providing time management tips to help with common time-intensive areas of running business, which includes marketing, customer service, and operations. The online lender also revealed an infographic on time-management issues.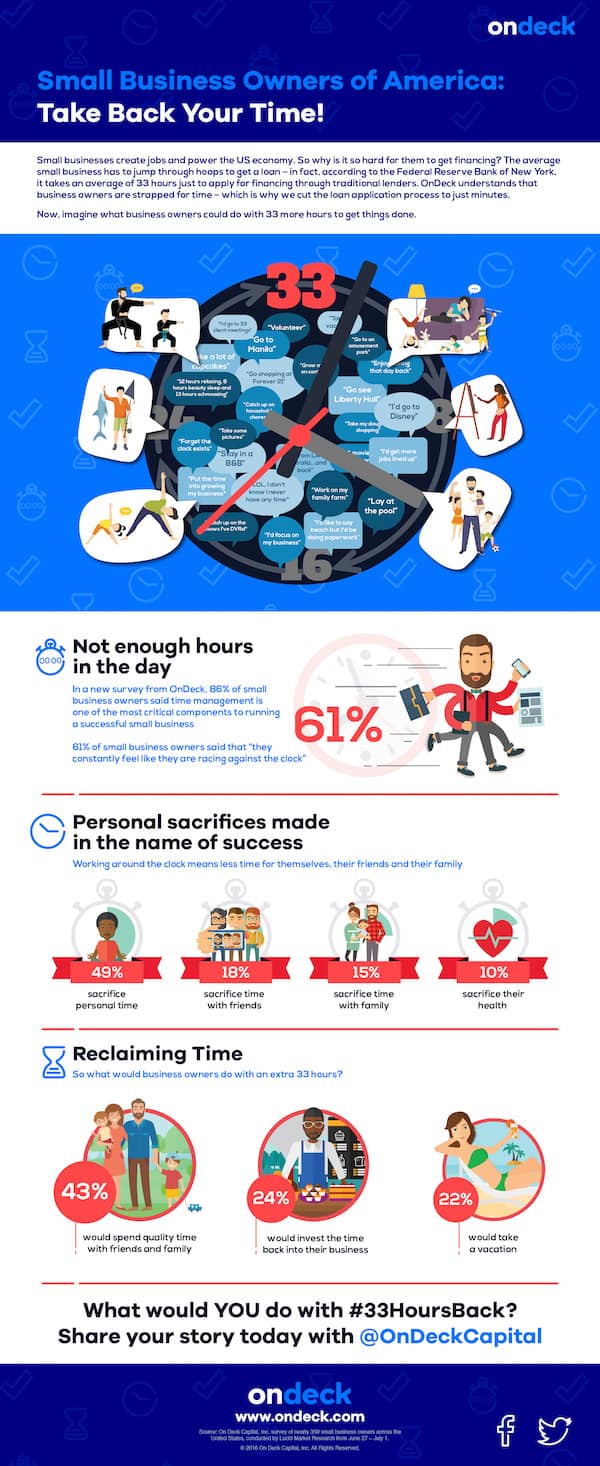 See the initiative's video below.

Sponsored Links by DQ Promote