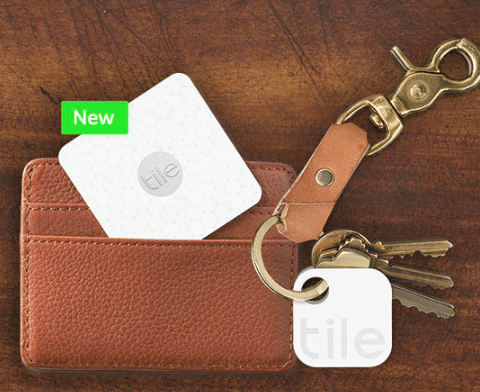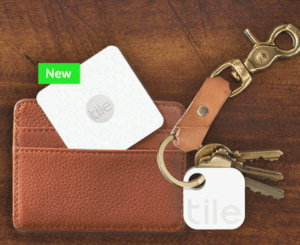 Tile, the smart location company, today unveiled its newest consumer product – Tile Slim, a Bluetooth tracker designed specifically for wallets. The company also introduced today the Tile Smart Location Platform, a B2B offering that allows companies to embed Tile's smart location technology into their own Bluetooth-enabled products, thereby helping their own customers to find their lost items. The Tile Smart Location Platform expands Tile's reach into the billions of Bluetooth-enabled products that are sold each year.
Earlier this summer, the Bluetooth tracker and companion app secured $18 million during a Series B funding round, led by Bessemer Venture Partners. One of the first super successful self-crowdfunding campaigns, tile kicked off its first crowdfunding campaign in 2013 which collected over $2.6 million in 34 days. Khosla Ventures notable infused $3 million during Tile's Series A extension round, at a time when Tile reportedly had shipped over two million devices.
"The introduction of Tile Slim and our first-ever platform are significant steps toward achieving our mission to give everything the power of smart location," explained Tile Co-Founder and CEO Mike Farley. "We want to get smart location into everyone's hands, no matter what products they use."
Backed by Bessemer Venture Partners, GGV Capital and Khosla Ventures, the company's newest product, Tile Slim, is purpose-built for wallets, passports, laptops, tablets, and other thin products, priced at $30 each, or $100 for a 4-pack. The products will be sold tomorrow in retailers nationwide including Best Buy, Target, Apple, Verizon, T-Mobile, AT&T, Amazon and Sprint. Just like Tile Original, Tile Slim allows users to ring their Tile to locate a misplaced item, find their phone even when it is in silent mode, and view the last known location of their item on a map. If customers are unable to find an item at the last place it was seen, they can tap into Tile's community, reported the world's largest lost-and-found network, to help them find their lost or stolen item almost anywhere in the world. In addition, Tile Slim comes equipped with four ringtones to choose from, making Tile Slim the ultimate wallet tracker.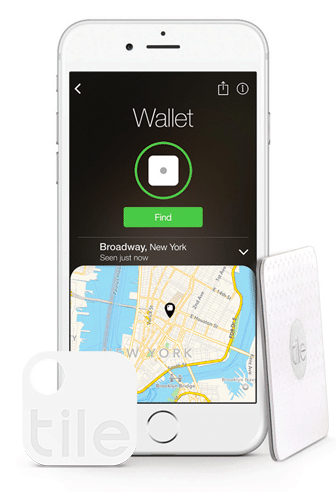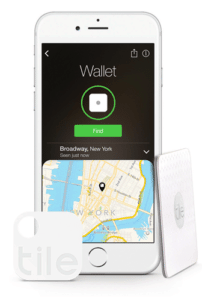 Customers will have immediate access to Tile's recently updated app with a brand new look. Tile's first-ever B2B offering allows businesses to offer a differentiated and compelling value proposition to their customers: making their products locatable through Tile's award-winning mobile app and proprietary network. The Tile Smart Location Platform, enables product developers and manufacturers to embed Tile's smart location technology directly into their own products. The San Mateo-based platform offers access to Tile's entire technology stack, mobile app and network, which reaches over 200 countries and territories. The company's first partners include:
EcoReco — the first connected and findable electric scooter will integrate Tile's smart location technology into their new Model R EV scooters.
Nomad — an innovative smartphone and smartwatch accessories maker will launch PowerPack, a portable battery pack integrated with Tile's smart location technology, coming this fall.Zillion – The ultimate smart wallet with built-in powerbank and cable, and smart location technology by Tile.
"The Tile community has powerful network effects. As more people use Tile, our service gets better and better, helping more people find more things faster," added Farley, a E&Y Entrepreneur of the Year Finalist. "Opening our platform to allow other companies to embed Tile's smart location technology into their products will expand our network quickly, which creates value for all of our partners and consumers by finding items even faster."
Tile's devices, network and mobile app work together to help people locate the things that matter to them most. Tile's global community now spans 200 countries and territories and helps people locate more than half a million items every day. The Tile Smart Location Platform makes it possible for other companies to embed location into their own products.

Sponsored Links by DQ Promote