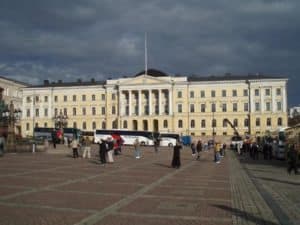 Earlier this year the Finnish government announced its intent to update and improve the regulatory environment that governed investment crowdfunding. The new Crowdfunding Act was ratified by the President of Finland on August 25th with the law going into force on September 1st. The Finnish Ministry of Finance explained;
"The Crowdfunding Act will particularly ease the regulation of investment-based crowdfunding and correspondingly clarify the ground rules for loan-based crowdfunding. The objective of the Act is to clarify the responsibilities of various authorities in the supervision of crowdfunding, to improve investor protection and to diversify the financial markets."
The Ministry is in the process of creating a decree that elaborates on the duty of disclosure for crowdfunding recipients. Upon release, these clarifications will be required.
Invesdor, a Finland-based investment crowdfunding platform, has created a very helpful explanation of the new rules. Invesdor states that the Act builds on existing legislation and "cherry picks" the very best. Invesdor believes the Act may provide a benchmark for future EU crowdfunding regulations.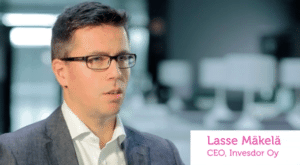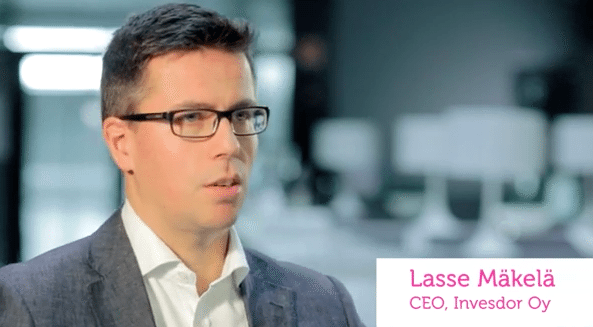 Lasse Mäkelä, CEO of Invesdor, stated the Act should increase growth of the Finnish crowdfunding market;
"On a European level, crowdfunding volume is expected to double this year. We believe that with the new legislation Finland will be able to reach similar numbers."
Invesdor shared a high-level overview of the main tenets of the law:
Registration procedure makes it easier to enter the industry
Until now, doing equity crowdfunding in Finland has required an investment firm license from the Finnish Financial Supervisory Authority (FIN-FSA). The license was a tall order for smaller aspiring crowdfunding platforms, and it has slowed the market entry of new players.
In the framework set by the new Act, crowdfunding can be organized by applying for registration at the FIN-FSA provided that the service provider meets a set of criteria. Registration is a considerably more affordable alternative to the investment firm license, therefore the new procedure will pave the way for new entrants into the market.
Good balance between investor protection and growth
Although the registration procedure is a lighter form of regulation than a license, investor protection is still at a good level under the new act. Both registered crowdfunding service providers and fundraising companies are subject to certain disclosure obligations whose purpose is to provide investors sufficient information about the investment opportunity and the risks involved with it.
Registered operations are limited
Crowdfunding platforms using the registration procedure are subject to certain limitations in the services that they can offer. For instance, a registered service provider cannot organize funding for companies listed on stock exchanges. Furthermore, registered platforms can only handle customer funds in limited instances, and all money flows related to, for example, equities and bonds must be organized in co-operation with a licensed bank or investment firm.
Two frameworks: national and international
The crowdfunding act is national legislation, therefore it applies only to crowdfunding services provided within Finland. Service providers using the registration procedure can thus only organize financing for Finnish businesses and actively market investment targets to Finnish investors.
A license in accordance with the EU's Markets in Financial Instruments Directive (MiFID) is still needed for international crowdfunding. (Invesdor was the first European equity crowdfunding service provider to get such a license.)
The act only covers investment crowdfunding
The new crowdfunding act does not cover rewards or donations based crowdfunding models. For example, the rewards-based model popularized by Kickstarter falls under consumer protection acts, whereas donations based crowdfunding is legal in Finland only with a special fundraising permit from the police.

While the overall market size of alternative finance in Finland is small the government and industry participants are hopeful that a right sized regulatory approach will help boost the nascent sector of finance.

H/T Mikko @ Invesdor

Sponsored Links by DQ Promote