On Thursday, San Francisco fintech company, Ripple, announced it raised $55 million during its recent Series B Funding round. The company revealed new investors Standard Chartered, Accenture Ventures, SCB Digital Ventures, the venture arm of Siam Commercial Bank, and SBI Holdings contributed to the round along with Santander Innoventures, the venture arms of CME Group and Seagate Technology, and Venture 51.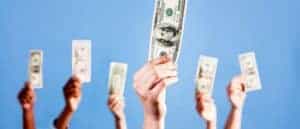 Sharing details about the company and the funding round, Ripple CEO & co-founder Chris Larsen, stated:
"Our mission is to make cross-border payments truly efficient for banks and their customers, and in doing so, lay the foundation for an Internet of Value where the world moves money as easily as information. We're thrilled to have these world-class investors joining forces with us to help make this vision a reality."
Ripple also announced the addition of several new banks to its growing global network. Ripple's network includes 15 of the top 50 global banks, 10 banks in commercial deal phases and over 30 bank pilots completed, among many others also using the company's solutions. Alex Manson, global head of Transaction Banking at Standard Chartered, commented:
"This investment is part of our commitment to the bank's digitization agenda. Ripple is one of the most advanced distributed financial technology companies in the industry with a tested and viable solution," said. "Leveraging Ripple's deep expertise in technology, financial services and compliance, we can co-develop more use cases to better serve our clients and their ecosystems' needs in an evolving marketplace."
Ripple revealed the funds from the round will be used to accelerate its rapid customer growth, pursue strategic partnerships and grow the team internationally.