Crowdfund Insider has linked with the Hong Kong-based fintech accelerator SuperCharger as its media partner in time to cover round 2.0 of its accelerator program. SuperCharger's strategic sponsors, including Standard Chartered Bank and Fidelity International, share the goal of instigating a more dynamic fintech market in Hong Kong. SuperCharger is committed to steering both start-ups and established companies into capturing the Asian growth market with a jolt of power and efficiency, and Crowdfund Insider looks forward to reporting this dynamic growth.
"We are thrilled to be working with such a prominent Accelerator in the rapidly growing Asian Fintech market," commented Crowdfund Insider Co-founder and CEO Andrew Dix.   "With the support of Standard Chartered and Fidelity International, along with all of the other prominent partners, Crowdfund Insider expects a robust pipeline of innovative financial startups emanating from Supercharger."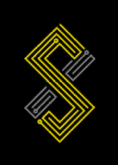 In its 12-week program, SuperCharger will assist with company building, fundraising, mentorship and advice in areas such as market entry, regulatory obligations and joint ventures opportunities. Every week, SuperCharger will host mentorship sessions, workshops and events to boost each fintech company.
The accelerator is now accepting applications from both early stage start-ups and established scale-ups, aiming to benefit the accelerator's participants by bringing them access to go-to-market resources, outstanding mentorship, as well as unrivalled technology and expert advice in areas such as market entry, regulatory obligations, and joint-venture opportunities. Applications may be submitted here until 20th October 2016.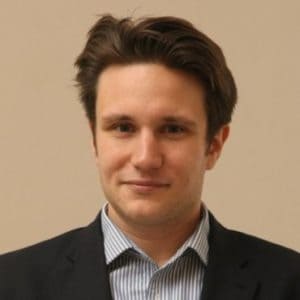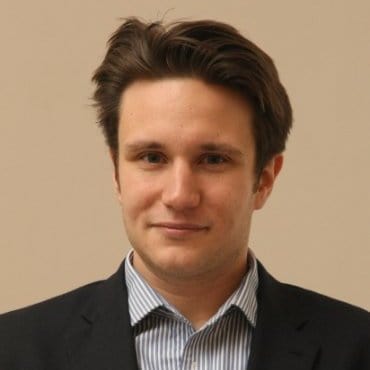 Founded by Janos Barberis, SuperCharger has designed a structured curriculum that includes assisting the selected startups with company building, mentorship and advice in areas such as market entry, regulatory obligations and joint ventures opportunities. The program, which begins in January 2017, coincides with the peak time of financial and start-up activity in Hong Kong, said the accelerator.
Roadshows are planned in Hong Kong, Singapore, Shanghai, Ho Chi Minh City, Jakarta and Bangalore, where SuperCharger will host networking sessions as well as meet with local start-ups, expecting at least 70 people at each networking session.  A launch day, investor demo day and public demo day are some additional highlights of the accelerator's programming.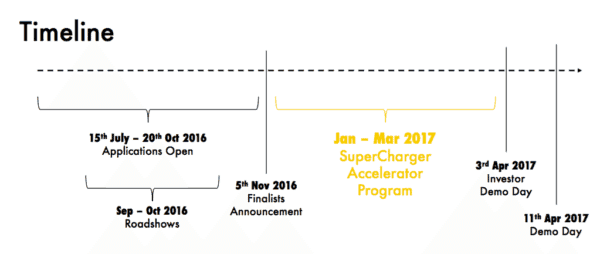 SuperCharger 1.0 alumni include the following startups:
Neat is Asia's first artificial intelligence-powered mobile personal financial assistant.
Eko is a peer-to-peer network for mobile payments.
Amareos extracts market sentiments daily from global news, blogs and social media.
MicroCred Baobab is focusing on financial inclusion in China by lending to Micro and SMEs.
WeCash is utilizing big data techniques to provide credit scores and suitable financial service to users.
Funding Societies is a P2P lending platform for SMEs.
GateCoin is a regulated digital currency exchange that offers payment infrastructure as a service.
Jade Payments is a payments solution provider, specializing in integrated closed and open loop solutions.
For more details regarding SuperCharger's 2.0 accelerator program, please click here.

Sponsored Links by DQ Promote