Beer Flows Through De Halve Maan  Brewery Pipeline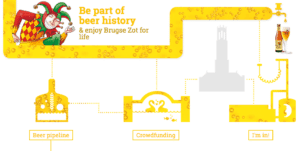 Wonders never cease. The crowdfunded beer pipeline turned on its taps yesterday allowing 4000 liters per hour to flow from central Bruges to the De Halve Maan plant on the outskirts of town to prep, bottle and ship beer. The three-kilometer pipeline cost an estimated €4 million to create with a portion of the funding raised by fans via a sponsored crowdfunding round.
Several years ago, the De Halve Maan plant in Waggelwater was brought online allowing the brewery to move heavier activities such as the warehouse, beer bottling and the filling of barrels to the industrial zone on the outskirts of Brugge  The brewery in the heart of Brugge since 1856 may now continue to operate while avoiding costly transportation challenges.
Even @RyanGosling is excited about our #beerpipeline! #cannes2016#CannesFilmFestival#belgianbeerpic.twitter.com/5buwzLPQjg

— BrugseZot (@BrugseZotBruges) May 16, 2016
The Mayor of Brugges told Euronews the pipeline will reduce risk to the historical city center;
"It was so important to find that solution for our mobility problem, because if we want to work in a modern way, from time to time we need to let trucks enter the historical city, and that is what we don't like, because it is always a risk for the historical buildings and streets."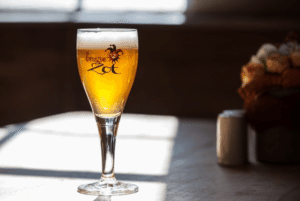 Approximately €300,000 was crowdfunded – a small portion of the total bill but interesting none the less. Backers received some nice beer perks.  A "Gold" supporter kicked in € 7,500 and received one 33cl bottle of Brugse Zot Blond every day for the rest of their life.

You can watch a video of the "world's first beer pipeline" below.

Sponsored Links by DQ Promote