On Tuesday, global asset management firm, American Century Investment, announced former executive of Envestnet, Jay Hummel, has been appointed as its new series vice president of direct sales and services. Hummel will American Century's business strategy and the execution of retail direct business, which currently serves over 600,000 clients with combined assets of $36 billion.
Sharing details about Hummel's appointment, chief client officer of American Century Investment, Peter Cieszko, stated:
"We chose Jay for his extensive industry knowledge, including his experience in the advisory space and as a strategic thought leader. He will play a critical role in helping lead our direct business into the future by enhancing processes and serving clients in an ever-evolving business and regulatory environment."
Hummel also noted: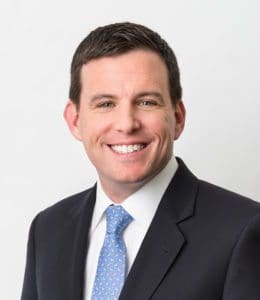 "American Century's direct business is substantial in size, yet nimble enough to quickly adapt to the changing industry landscape. The combination of the firm's client-centric culture, quality investment options and compelling ownership model distinguish American Century from competitors in the retail marketplace. I love the idea of working for a company that strives to help clients succeed while also distributing a significant level of its corporate dividends to medical research."
Prior to joining American Century Investment, Hummel served as a managing director at Envestnet and was president and COO at Lenox Wealth Management, a fee-only financial advisory firm. He also held leadership positions at Ward Financial Group and Deloitte & Touche. Hummel has a bachelor's degree in business administration, and a master's in accounting from the Carl H. Lindner Honors PLUS Program at the University of Cincinnati.