---
Everybody is doing it.
Lloyds Banking Group, the august financial services firm and banking group with a heritage that dates back to 1765, is on the hunt for Fintech guru to help it manage and navigate the universe of Fintech. On their Careers page, Lloyds is looking for a "Head of Fintech Discovery" to be based in London.  The position will pay a base salary of between £81,900 to £109,200 a year (if you are interested).  Lloyd's is not alone in hiring or assigning executives to help them in their path forward. Many of the big banks have appointed individuals to guide them forward. The new position was first uncovered by Business Insider, with a Lloyd's spokesperson explaining;
"Technology in all walks of life is driving different expectations from customers for their banking services – we need to respond to this. Our challenge is to understand what is happening in our industry, what forces are shaping the future of banking and how we can respond to these opportunities and solve real customer problems."
Lloyds states that it presently has over 11 million active online customers and claims the largest mobile bank in the UK. But that does not mean it should sit still and watch challenger banks nip at its heels. The Fintech development team is expected to play "a pivotal role" in building the future of Lloyds Banking Group, to drive new customers, protect existing revenue and to drive a low-cost operating model.
Lloyds extensive history aside, all traditional banks are encountering a fast changing ecosystem where a branch on every corner is no longer a path to retail banking dominance. In fact, branches are becoming more of a burden than an asset. Why walk to a bank when you can use your iPhone (minus the wait)? Legacy costs associated with these operations, not to mention the human capital, are significant. In recent months, Lloyds has accelerated cost cutting and branch closures. And what about the banking software utilized by many traditional banks? Crowdfund Insider recently spoke to Econiq, a software firm based in Ireland that is helping old banks avoid replacing entrenched software as it is simply too painful. They do this by applying a shiny new interface that covers up the green screens. Econiq is killing it.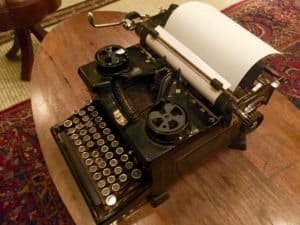 There are many parallels as to what is happening to dead tree media and traditional finance. The one big difference is the regulatory environment is far more severe for financial firms than old school media. While regulations can be a significant barrier to entry for agile Fintech firms, the best will rise to the top and challenge the Lloyd's of the world. And Lloyds will be compelled to change and improve their services; good for the consumer. Of course if they do not, they are looking at a bad outcome.

Sponsored Links by DQ Promote