Bondora, a European peer to peer lender based in Estonia, announced last week the launch of its own refer-a-friend offer. The company stated users may now earn an extra income by introducing their friends to its website.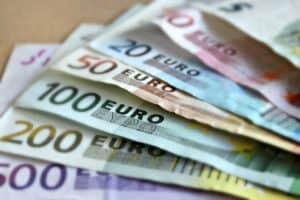 The Bondora team stated anyone who joins with a user's custom referral link and becomes an investor on the website will get€5 added to their account for their first investment. Users that refer will get 5% of everything the referral invests over the first 30 days. They will get paid 20 business days after their first 30 days on the website. It was noted:
"The principle of the program is simple – the more they invest, the more you make. Our average customer invests more than 4,000 EUR on Bondora. So for example, if your friends portfolio is EUR 4,000, you'll earn EUR 200; for portfolio size EUR 8,000, you'll get EUR 400."
The Refer-A-Friend offer is currently available to all Bondora investors. They will receive a customer referral URL from their dashboard they may use to share with friends, family, and colleagues. The new offer comes just one month after Bondora released its 2015 annual report. Bondora notably raised equity in the amount of €4.5 million during 2015 and thus strengthened the balance sheet substantially.
The lender also claims some of the highest returns in the industry and hosts a secondary platform for investor liquidity.  The current annualized net return on investment stands at 16.7% and the highest grade loans are generating about 12 % today.  Most loans are small distributed across three countries: Estonia, Finland, and Spain. Anyone may invest in Europe. US investors must be accredited.