Qumram, a global provider of digital interaction audit solutions for the financial services industry, announced on Wednesday the launch of its new solution for recording end-to-end encrypted social media interactions through WhatsApp.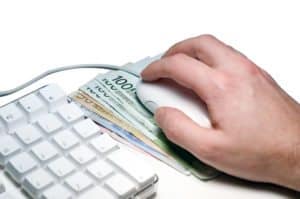 Patrick Barnert, CEO at Qumram, shared details about the new solution and stated:
"We are excited to reveal this extension to Qumram's fully-compliant social media recording suite. Financial institutions can now satisfy client demand for WhatsApp interactions, without risk of breaching regulatory requirements for digital record-keeping. Without doubt, financial institutions in Europe and Asia are proving to be early adopters of social media as a means of interacting with customers. However, social media platforms including WhatsApp and WeChat, which are experiencing exceptionally high growth rates globally, will undoubtedly become important for North American banks too." 
The news about Qumram's solution comes just a few weeks after the company was selected by global asset managing company Russell Investments, to provide compliant digital record-keeping. At the time, Barnert explained:
"We are excited and honored that a U.S.-headquartered asset manager as successful and highly regarded as Russell Investments has entrusted the compliance of their digital business to Qumram. Since 2011, we have been helping enterprise firms in heavily regulated industry sectors embrace digital business, while safeguarding against non-compliance. We are delighted to be partnering with Russell Investments to achieve that goal."
Headquartered in Zurich, Switzerland, and with offices in the UK, Spain, and the USA, Qumram is a privately owned business with clients across Europe and North America. The company's awards and accolades include Top 100 Global FinTech 2015, Top 10 Global FinTech Emerging Star 2015 (KPMG/H2 Ventures), Top 100 European FinTech 2016, Top Risk, Intel & Security FinTech 2016, and Top Swiss FinTech 2016 runner-up.