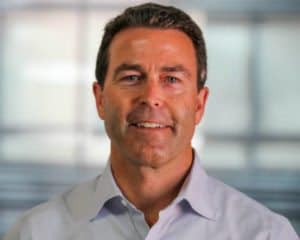 Lending Club (NYSE:LC) has been stocking up on new executive hires during the past several months. One of the recent hires, Patrick Dunne – a former Blackrock executive, joined this past July as Chief Capital Officer. Dunne plays an important role is communicating with both individual and institutional investors for the online lender.  Lending Club has been working around the clock to convince and cajole investors to purchase loans following the May 2016 trauma.
Dunne cropped up this week with a reassuring missive sharing that a growing number of investors have returned while adding a '40 Act fund;
"As you're likely aware, following our announcements in May we experienced a sudden and significant decrease in investor demand. Since then, we have accomplished quite a bit. Sixteen of our top 20 investors are back to investing on the platform, we welcomed the first 1940 Act Fund, and witnessed strong demand and pricing execution in the securitization brought to market by Jefferies. Steps were taken to enhance asset quality by increasing interest rates and tightening credit criteria for the loans we facilitate.
Dunne stated that a thorough review of internal controls had been conducted – something Lending Club CEO Scott Sanborn has mentioned on numerous occasions. Dunne also reviewed the roster of new executive / board recruits – all designed to message that things are heading in the right direction. Dunne also said they continue to focus on operational quality;
"We're [Lending Club] making investments in reporting, compliance and controls, technology, and the organizational foundation that will drive the next phase of growth. One focus for us is to invest in tools so that we can better estimate future investor demand and continue to meet your investment needs."
Dunne also shared why he left Blackrock to join the upstart marketplace lending platform;
"… I had the unique opportunity to be a part of the innovative team that created iShares, which today is the global market leader in ETFs. It took many years to grow the iShares business and show investors that it should be a big part of their investment strategy. I see that same parallel with the products we offer at Lending Club. Lending Club has a tremendous opportunity to deliver value to a growing population of both borrowers and investors searching for a superior experience with better outcomes. I'm really excited about the opportunity ahead of us."
Why Lending Club has a difficult climb – progress takes time. Word on the street is that Sanborn is doing a pretty good job after inheriting a tough situation. Lending Club expects to refocus on the profitability path in 2017. For shareholders that's a good thing.