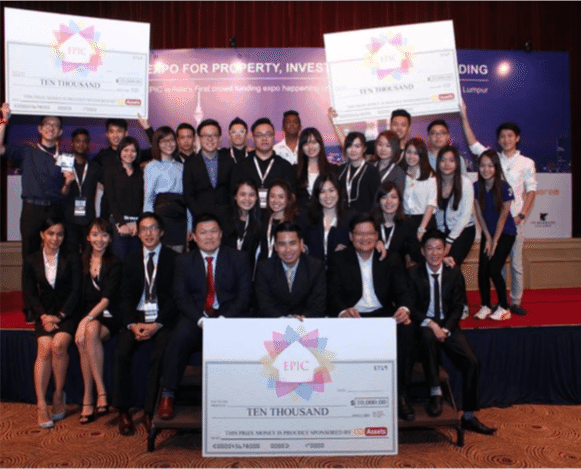 Singapore-based crowdfunding platform CoAssets announced on Tuesday it has signed an agreement with Valiant Finance, an emerging Australian online broking platform for small businesses.
As part of the agreement, CoAsset will be a lending partner on the Valiant platform, and will facilitate funding of loans of A$75,000 up to A$2m through its funding portal.  CoAsset stated that it expects to generate a strong deal pipeline through the agreement, as a significant portion of Valiant's SME loan requests fit with the CoAssets' loan matching criteria.
CEO and co-founder of CoAssets, Getty Goh stated:
"We are extremely pleased by the agreement with Valiant. We were attracted by their innovative platform which is unique in the Australian marketplace, and see this partnership as an excellent catalyst to grow the CoAssets business. The ability to generate pre-qualified leads to our platform is also extremely attractive from an efficiency perspective, as we look to expand our brand awareness and pipeline of opportunities in the SME lending market in Australia. The Australian SME market is becoming more competitive and innovative, and our purpose is to help bridge the gap for small and medium size businesses. Our mission is to continue to be one of the most trusted and leading crowdfunding companies in Asia Pacific."
Valiant co-founder, Alexander Molloy added:
"We were very impressed by Getty, the team and their business model, and we see this partnership as a great opportunity. We are always interested in bringing new solutions to our SME customers and the ability of CoAssets to serve larger peer-to-business loans will help us grow and serve our customers. We see the addition of CoAssets as being in line with our mission of making the credit discovery process for Australian SMEs as seamless and fast as possible and look forward to working together."
Based in Sydney's fintech hub Stone & Chalk, Valiant notably helps SMEs secure business loans by matching their specific borrowing requirements to the growing number of online lenders.