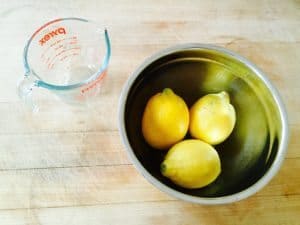 The company that wants to fix everything that is wrong about  traditional insurance, Lemonade, has only recently launched. The Fintech / Insurtech platform, which has been anticipated for many months now, finally announced its availability in the state of New York at the end of last month (September 21).
Today, Lemonade is sharing some of the initial site statistics as an indication of interest from New York consumers.  After only 48 hours
After only 48 hours launching on ProductHunt, Lemonade has uncovered some promising information about the demand for alternatives to traditional insurance. Opening up the Kimono a bit, below are some of their numbers:
People are choosing Lemonade over some of America's most respected insurance companies!

People left State Farm (22%),
Allstate (18%),
GEICO (14%)
and many others…

Lemonade ended up selling 4X more than the most optimistic bet, with $14,302 GPW (Gross Premium Written, the equivalent of ARR in subscription services)
The average Renters policy gross premium sold in the first 48 hours was $86.25 ($7.1 per month),
The average of Condo was $528 ($44 per month)
The average Homeowners $691 ($57 per month).
In the past two weeks, our average Homeowners policy grew to $1,120 ($93 per month).
Global interest exists with over 36,000 individual visiting the site from 163 different countries
Over 22,700 came from the US
4570 came from New York – the first state where their services are available.
Their App was downloaded almost 2000 times
There is more information available here.
Lemonade is starting in New York but expects to expand across the country in the coming months. The company is dedicating to providing insurance at a lower price with better service. This also means no longer paying a premium that largely goes to pay your broker instead of paying for the actual insturance. That's huge.