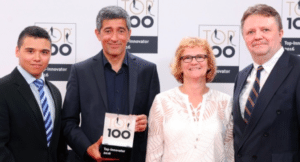 AMG Sicherheitstechnik, a German-based company with 12 years of experience in counseling and sales and over 50,000 clients worldwide, has launched the burglar chasing system branded Alarmtab. While nationwide sales in Germany started in August 2016, the platform plans to launch the system globally with Companisto funding.  To date the venture loan campaign has raised over 282,100€ from over 283 investors.  Currently 20,000€ is the largest investment.
The security tech and intrusion detection systems startup aims to finance its expansion and international sales through this Companisto venture loan, offering a venture loan (a subordinated loan with a fixed interest rate). The venture loan is granted for a 4-year period and bears a fixed annual interest of 8 %. Interest will be paid out semi-annually, according to the campaign. At the end of the loan period, the loan will be repaid in full (bullet loan), commented the company.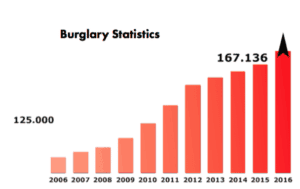 During its 12 years of industry experience, AMG Sicherheitstechnik has experienced consistent revenue growth, and in 2015, the startup's total gross revenues since launching exceeded 14M €. Concurrently, for more than ten years, the number of burglaries in Germany has risen sharply. In 2015, the number reached a new record high and rose by 9.9 % compared to the previous year. At the same time, approximately 85 % of burglary cases have never been solved. Enter AMG Sicherheitstechnik.
Alarm systems and video surveillance are meant to protect households from burglary. Each year, global security technology sales exceed a value of approximately 80 billion euros. AMG Sicherheitstechnik focuses on solving burglary cases with its new and multiple-award-winning technology Alarmtab. AMG Sicherheitstechnik sells its products through online shops and retailers. For online sales, eBay and Amazon are utilized in addition to the company's online shop. At eBay, AMG is a Gold PowerSeller and the eBay member with the highest revenues worldwide in the area of security technology, according to the campaign. To date,  AMG Sicherheitstechnik has had over 23,672 orders on eBay with a total volume of EUR 3.64M.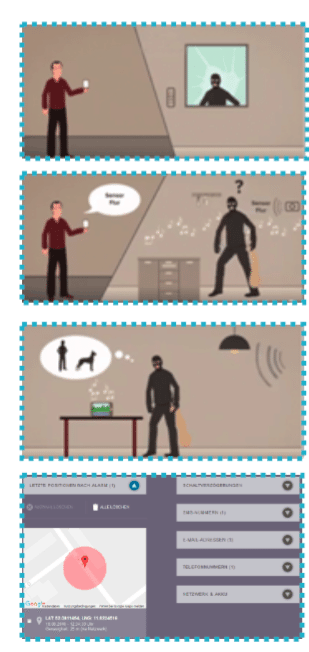 The company's revenue is generated through direct sales to end clients, including private households, SMEs and public authorities. Products are also sold to independent retailers, most of which are located in Germany and Austria.  To meet the growing international market potential, AMG Sicherheitstechnik will focus only partly on direct sales to end clients in the future and, instead, increase its focus on sales to retailers and on sales partnerships with retailers in other countries. With this retail strategy the company hopes to generate higher revenues than through end-client sales.
AMG Sicherheitstechnik plans to continue focusing on Alarmtab and expect to hire additional staff for its retailer relations department to provide a growing number of retailers with the new product(s).  By the year's end AMG plans to add the following products:
AMGoCam, a 4-8 channel video surveillance system with a German server
AMGoTrack, long-term tracker with a server in Germany that works for one year with a single battery charge and constantly transmits its current position upon request
AMGoSnap, a photo trap that transmits images to a German server and enables clients to access their photo trap's images on the Internet at any time
AMGoSmart FA-06, a vehicle alarm system that monitors an entire vehicle – including notification through phone calls and text messages and transmission of the thief's picture – without requiring any sensors to be integrated into the vehicle
AMG Sicherheitstechnik's Companisto campaign ends in 24 days, but may be extended until 11 December.

_________________________________________________

Have a crowdfunding offering you'd like to share? Submit an offering for consideration using our Submit a Tip form and we may share it on our site!

Sponsored