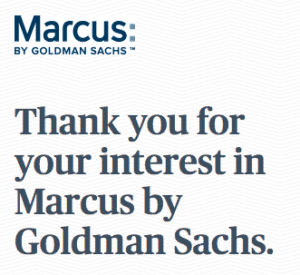 Goldman Sachs'  long-anticipated online lending platform labeled Marcus has launched for users who received a special code by mail.  The Fintech platform is poised to challenge established marketplace lending platforms such as Prosper and Lending Club by offering consumers a chance to refinance onerous credit card debt at far better rates.
Pay less with lower fixed rate loans
The new platform explains that they listened to "10,000 people" about their debt challenges in and in-depth customer research intitiative.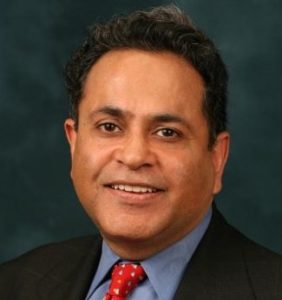 "We heard about unexpected situations such as car and home repairs, trips to the doctor and even visits to the vet. When people tried paying off those expenses using credit cards, they often got stuck in an endless cycle of high interest rates and fees. Debt happens—and it can happen to anyone. We created Marcus to help you better manage it."
Current rates for providing credit range from 5.99% to 22.99% APR.   Terms are set at 24 to 72 months for amounts up to $30,000. Marcus explains that it is designed to help consumers get out of the cycle of high credit card debt with a fixed rate, no fee personal loan.
Harit Talwar, head of Marcus, commented on the launch;
"For many who manage debt payments on high-interest rate credit cards, a straight-forward personal loan is a better solution. Marcus offers an option for consumers who are searching for a simpler alternative to credit card borrowing, where rates can change and multiple fees can be charged."
Can Goldman Sachs challenge other online lenders?
Some Fintech industry participants question whether or not Goldman Sachs has the entrepreneurial DNA to quickly adapt and offer competitive services in the fast-paced sector.  Other observers point to the bank deposits acquired in recent years as a serious advantage for sticky capital to provide the funding necessary to make the loans. What should be obvious is the fact the opportunity is enormous.  Overall consumer debt has been pegged at $3.62 trillion by the Federal Reserve. This number includes credit cards, student loans but not mortgages. Revolving credit, mainly credit cards, is just under $1 trillion.
America's love affair with credit cards has been a boon for issuing banks and other financial firms in the sector for many years. But it is also a very costly way for consumers to finance purchases.  Credit card companies will eventually wake up from their stupor and attempt to become more competitive. That can't be soon enough.