On Tuesday online lender for small business OnDeck (NYSE: ONDK) announced it is teaming up with Shark Tank star Barbara Corcoran for its annual Seal of Approval Contest. This is the second year that the lender and Corcoran have formed a partnership to help three small businesses take home a $10,000 prize, a one-on-one personal coaching session, and social media promotion of their business.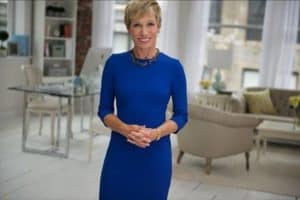 The Contest is currently online and is open through November 14th at 11:59 p.m. EST. It is for anyone with an existing business. In order to enter, business owners must describe how they would use the $10,000 and advice from Corcoran to grow their business. All submissions will be judged by Corcoran, OnDeck CEO Noah Breslow, and President of SCORE David Bobbitt.
Last year's Contest winners were The Gents Place (Dallas, TX), The Sugar Path (Geneva, IL) and BodyworksBall (Brick, NJ), have all made major strides over the past year thanks in part to Ms. Corcoran's coaching and the $10,000 prize from OnDeck.  BJ Dowlen, the Founder and President of BodyworksBall, stated the Seal of Approval Contest helped propel a momentous year for her business.