On Wednesday, Biz2Credit released its annual study that revealed revenues at Hispanic-owned companies improve substantially in a year-to-year comparison. Hispanic entrepreneurs on the website notably grew by 68.7% in the past 12 months and Hispanic-owned companies had average annual revenues of $202,327, up from $68,540 the previous year while non-Hispanic-owned companies had average annual revenues of $206,855, an increase from $70,645 in 2015. The study was conduction on over 25,000 small businesses, including over 2,000 Hispanic entrepreneurs who applied for business financing on the online platform in the last year.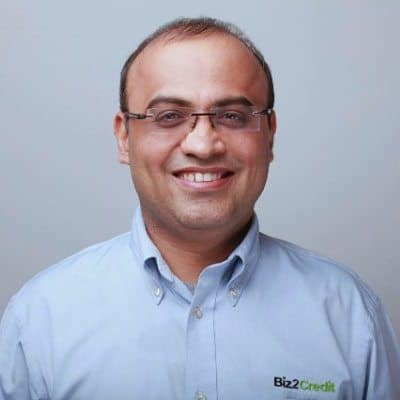 Speaking about the report, Biz2Credit CEO Rohit Arora stated:
"A major take-away from this study is that small businesses have been performing well in the past year and many of them are looking to expand their operations. Our analysis also revealed that the gap between non-Hispanic and Hispanic businesses is shrinking considerably."
Biz2Credit then reported the average net income for Hispanic businesses also jumped from an average of $50,205 in 2015 to $132,693 in 2016. Non-Hispanic business owners had an average annual net income of approximately 8 percent lower in 2016. Operating expenses represented 34 percent ($69,633) of the revenue of Hispanic-owned companies, while non-Hispanic companies had average operating expenses of 41 percent ($84,700) of their revenues. Hispanic entrepreneurs also had a lower average credit score of 595 than non-Hispanic business owners of 608, and companies were younger in terms of months in operation (28 months), versus 30 months in operation on average for all other companies. 
The website also confirmed that Hispanic-owned businesses in the U.S. have notably grown at a pace 15 times the national growth rate and has sustained this trend over the last decade. During the eight years, Hispanic-owned businesses' revenues skyrocketed approximately 88 percent to approximately $661 billion. Arora added 
"Hispanics are the fastest growing demographic in the U.S. and it is critical to make sure that they are receiving the funding and assistance to help grow their businesses. While we are seeing a greater percentage of Hispanics enter small business ownership, there is still room for improvement. This is an important topic that neither Republican Presidential Donald Trump nor Democratic nominee Hillary Clinton are talking about."
Sponsored Links by DQ Promote