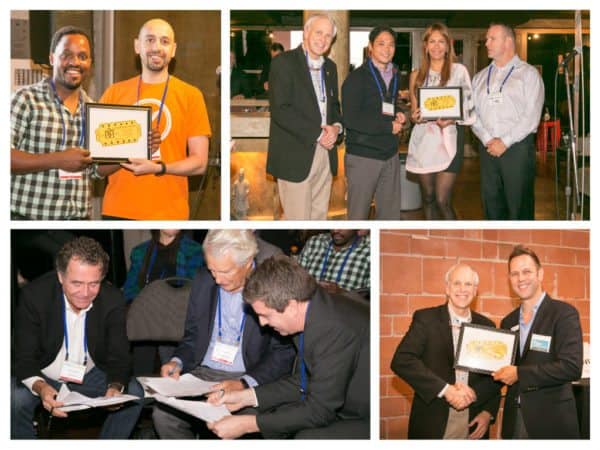 ---
The National Crowdfunding Association of Canada (NCFA Canada) recently held its annual event in Vancouver. VanFUNDING 2016 incorporated a "pitching showcase" and the winning companies were: ChatterHigh, Glance, My Green Space and Starling Minds.
VanFUNDING was created to be all about boosting online and alternative venture funding opportunities and these startups won the favor of the investor judges and the crowd and, ultimately, a potential ticket into CBC TV's Dragon's Den 2017 season.
"These four ventures stood topped the judge's scores and then the crowd's final vote.  From fintech to Edtech to gardening apps and online mental fitness programs, BC is proving a hotbed of startup tech innovation," commented Crowdfund Suite Founder Bret Conkin.  "Each venture is at a different stage with different capital strategies and raises.  Stay tuned!"
Other prizes included a LEAP program package subscription from Launch Academy, mentorship from Fasken Martineau and Crowdfund Suite, and resources including Nathan Rose's soon to be released Equity Crowdfunding Guide and the Ultimate Startup Bundle.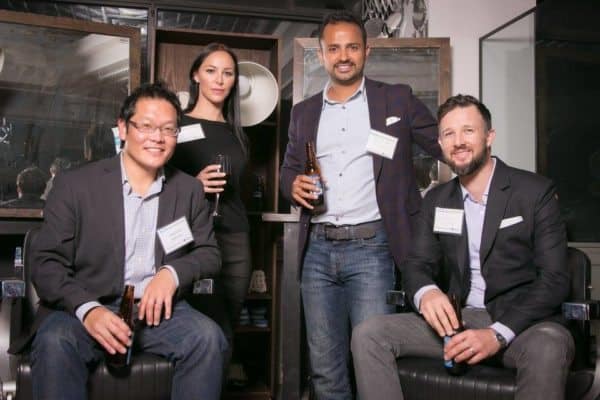 "A big shout-out to the Showcase judges and Segment leads: Alexander Peh, Harvey Lawson, Marcus New, Gordon Clements, Sana Kapadia, Bill McGraw, Bob de Wit, Joseph Boyes, Hussein Hallak and Murray McKercher," said Craig Asano, Executive Director, National Crowdfunding Association of Canada.  "As angel investors and ecosystem mentors, these judges provided powerful guidance to the pitching companies helping fuel the venture funding and job creation VanFUNDING 2016 is all about."
VanFUNDING highlights included presentations by Bundeep Rangar of Finequia sharing the Rise of Fintech and its Impact on Private and Public Markets; Brenda Irwin and Simon Whitfield of Relentless Pursuit Partners sharing their experience in backing Kickstarter smart bike Van Hawks; Sherwood Neiss of Crowdfund Capital Advisors disclosing data trends toward massive alternative finance growth including 1344 current global crowdfunding portals; and Caroline Ong of IBM showcasing IBM's AI-driven Watson as a question answering machine and the rise of the Cognitive Era.
A Description of the Winning Startups is Posted Below
ChatterHigh – Where Students talk about their future
CEO Lee Taal's pitch explained the problem of high school students and teachers lack of an engaging and safe hub to learn, teach and connect on post-secondary and career options.  Or as Lee stated, "If it's not between their nose and their phone it doesn't exist." In turn, these institutions lack a way to engage and recruit these students.  Lee shared how ChatterHigh offers a gamified interface to this information and connection via competitions like Canada's Most Informed School and moderated Community Forums. Making career exploration fun drives traffic, anonymously, to these partner websites creating valuable exposure and analytics.  The business model allows institutions to pay referrer fees for links back to their website.
What's Next: ChatterHigh previously raised $825k in founder and seed rounds.  At press time they had $250k committed on a $300k round to fuel growth in Canada and the US with room for another, ideally strategic, investor.
Glance Technologies – Mobile Payments at a Glance
COO Penny Green shared their mobile payment app Glance Pay, launched on September 7th, 2016 and how it solves the problems of restaurant customer's waiting to get or pay for their bills.  The app enables convenient mobile bill confirmation, bill splitting, tipping and payment while offering digital expense tracking and rewards.  The restaurants improve productivity and customer experience as customers can leave when ready.  Glance Pay co-founder Desmond Griffin successfully exited on parking app Pay by Phone and Glance Technologies Inc. (CSE:GET) is public with a valuation of $15.7M.
What's Next: Glance raised around $2M via seed, IPO and private placements.  While not currently raising capital, they are focused on restaurant acquisition toward a goal of becoming the biggest global mobile payment app for restaurants.
My Green Space – Grow food with Confidence
CEO Michael Moll shared his story of their app (Google Play, App Store) that enables anyone to grow their own food via planning, tutorials, reminders and troubleshooting.  The judges were impressed by his solution's ability to use data on location, sunlight, season, and plant biology and so on to recommend what to grow.  Tapping a trend for millennial and others with a desire to garden, My Green Space offers innovative features like virtual garden maps, watering reminders and their business model includes freemium subscription and commissions on convenient access to seeds, boxes, soil and anything else gardeners need.What's Next: My Green Space has previously raised $60k from angels and is currently raising a $500k seed round, with $100k currently committed, closing Nov. 15th.   Funds to be used for marketing and business and product development including software licensing.
What's Next: My Green Space has previously raised $60k from angels and is currently raising a $500k seed round, with $100k currently committed, closing Nov. 15th.   Funds to be used for marketing and business and product development including software licensing.
Starling Minds – Build resilient minds
CEO Dr. Andrew Miki explained that mental health issues will affect every Canadian directly or indirectly through family members, friends, or colleagues. There are insufficient treatment resources to relieve the suffering of so many people and the costs to our global economy could exceed six trillion dollars by 2030. Starling Minds is an online mental health program for employees to reduce depression and anxiety symptoms while saving employers billions of dollars in reduced absenteeism and faster return to work times. Future plans call for AI and IoT integration to solve this global epidemic.
What's next: Currently, Starling is seeking a two tranche investment of $1.5M and $10M to execute on their B2B go-to-market plan (adding senior sales, senior marketing, customer success), business strategy (driving growth through international indirect channel partnerships), and R&D roadmap (Artificial Intelligence, Internet of Things) to continue building the most personalized solution for mental health.
[new_royalslider id="34″]