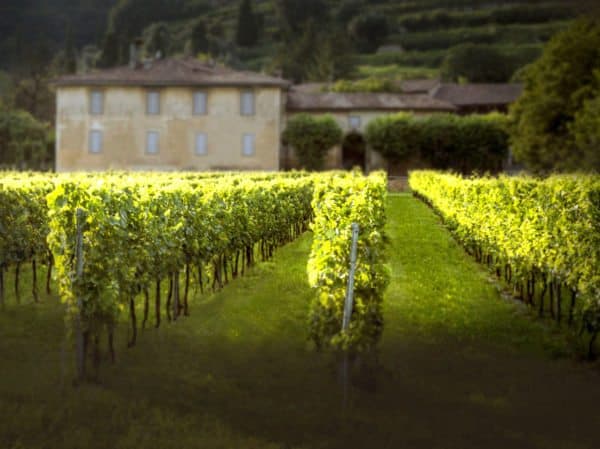 ---
In France, owning a vineyard is every successful person's dream. Now WineFunding, the first crowdfunding platform dedicated to the wine industry, makes this dream accessible to you and me. Wine aficionados can become a shareholder of a wine estate and get access to selected wines at preferential prices. Investing in wine can become the perfect alliance of engagement, profit… and pleasure!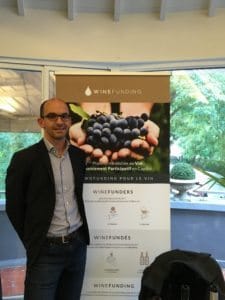 WineFunding was founded by Maxime Debure in 2015 and opened for business in May 2016. Maxime's pedigree matches the positioning of the crowdfunding platform: a combination of wine expertise and business expertise. Maxime is an agricultural engineer and oenologist with 8 years of experience in the international wine industry, in Australia, Latin America, the US and France, and another 8 years in management consulting and finance.
When Maxime started to take an interest in alternative finance, he realized that crowdfunding could become a force of change and growth for the wine sector. His idea was to create a crowdfunding platform that would be agnostic with regards to the method of funding ‒ providing equity, lending or presale funding‒ and would specialize in the vertical market of wine making and selling.
For the time being the platform has launched with two fundraising options:
Presale crowdfunding: This type of crowdfunding raises funds in form of cash advances to be repaid in kind. Investors prepay for a selection of wines that will be shipped annually over a period of 2 to 5 years. Some presale packages may include additional goodies such as an overnight stay at the wine estate. The wine is sold at preferential prices, equivalent to a discount of 20% to 40%. The average order size observed in the first campaign was €380.
Equity crowdfunding: Investors acquire a direct equity stake in a wine property or a wine operating business. In return these shareholders receive dividends and capital gains. Additional goodies may include preferential prices for the wines funded on the platform. The minimum investment is €500.
Each Wine is Tasted by the Platform's Experts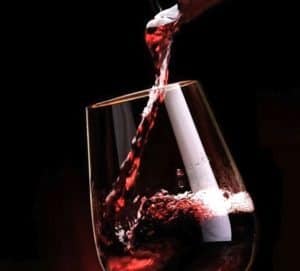 Not every wine-related project is selected to be funded on WineFunding, by far. The platform wants to serve all participants in the wine growing, marketing and selling value chain, but it focuses exclusively on quality projects that have the potential to return a profit, as well as – and this often goes together, to deliver quality wines such as wines of designated origin in French regions of Bordeaux and Burgundy.
The management team of WineFunding consists of wine industry veterans. Its supervisory board counts some of the most well-known wine experts such as, for example, Dominique Laporte, a multiple awards-winning sommelier, and Michel Bettane, the co-creator of one of the top global reference in wine, the Bettane & Desseauve wine guidebook. Wine quality is a decisive part of the selection process of businesses applying to raise funds on the WineFunding platform. They must send samples of their wines which are then tasted by the platform's panel of experts.
Such insider knowledge and quality-oriented approach are essential to gain the trust of the wine sector which is quite traditional and conservative.
Finance must serve entrepreneurs, not the other way around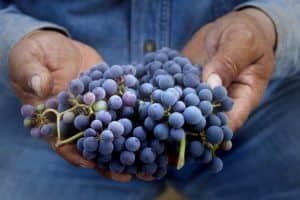 The French wine sector is still fragmented in many small and mid-size enterprises (SMEs) of winemakers, vintners, wine making equipment suppliers, wine merchants and services providers. These SMEs need to constantly innovate and invest to grow, to face increased global competition and to meet new customer demands such as the rising demand for bio wines. Traditionally, wine estates have financed their growth through bank loans secured against their sizeable fixed assets. It could easily result in over-indebtedness where all the SME's profits were going towards servicing their debt.
Maxime Debure is convinced that crowdfunding can improve the sector's financial situation:
"Finance must serve entrepreneurs, not the other way around."
Crowdfunding is only one part of the services provided by WineFunding to SMEs. In case of equity financing, these services may include a complete financial and managerial audit by independent specialized auditing and consulting partners of the platforms. A very small number of projects ends up being eligible for equity crowdfunding. A larger number qualifies for presale campaigns. These campaigns provide wine estates with welcome cash advances. For example, when a presale campaign extends over 3 years:
The Year 1 wine is already bottled. Year 2 is in the barrel. But Year 3 has not yet even grown!
During both equity and presale campaigns, the platform provides strong marketing support. For its digital services the platform relies on experienced technology partners such as Lemon Way, Mipise and CertEurope.
Each Investor or Contributor Is an Ambassador
When educating SMEs about the benefits of crowdfunding, Maxime Debure explains to entrepreneurs that every crowdfunding investor or presale contributor is a potential ambassador for their brand. Crowdfunding is a unique tool to create strong customer engagement. Presale campaigns that extend over many years create a lasting relationship between the wine enterprise and its customers.
WineFunding helps its clients build their community. For example, the platform organizes wine tastings where investors and contributors can meet owners and winemakers.
However, for Maxime Debure equity investing in wine should not be only for pleasure:
"We are committed to wine being a profitable investment. We want our investors to be aware of the risks and earn the profits their risk-taking entitles them to."
WineFunding shareholder agreements protect investors through clauses such as buy-back obligations and priority dividends.
Investors' demand is strong. Wine amateurs from around the globe know and trust French wine from such renowned wine areas as Bordeaux and Burgundy. For that reason, WineFunding attracts more international investors than any other platform:
We get requests from all over the world, Russia, Asia, the United States
Niche Crowdfunding as a Service
Due to network effects, the Internet tends to create "winner takes all" markets dominated by the best funded early entrants. Crowdfunding is no exception. However, next to the few generalist platforms which dominate each category of crowdfunding, equity, lending and rewards-based in each country, there is room for niche players such as WineFunding who base their success on in-depth market knowledge and include crowdfunding as part of a comprehensive service offering.

---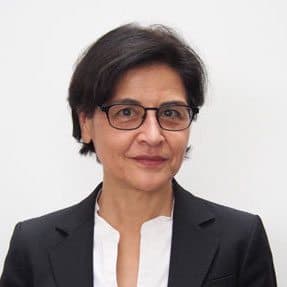 Therese Torris, PhD, is a Senior Contributor to Crowdfund Insider. She is an entrepreneur and consultant in eFinance and eCommerce based in Paris. She has covered crowdfunding and P2P lending since the early days when Zopa was created in the United Kingdom. She was a director of research and consulting at Gartner Group Europe, Senior VP at Forrester Research and Content VP at Twenga. She publishes a French personal finance blog, Le Blog Finance Pratique.

Sponsored Links by DQ Promote