On Tuesday, RedCrow officially launched its equity crowdfunding platform. that is dedicated to investments in the healthcare and medtech sectors.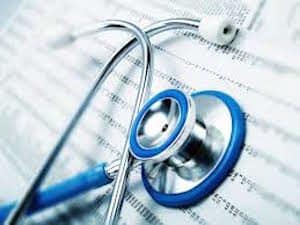 RedCrow was founded by a former Morgan Stanley financial Advisor, CEO Brian Smith, and Rock and Roll Hall of Famer and entrepreneur, chairman Jerry Harrison. The new funding portal notably aims to provide exclusive, professional-vetted investment opportunities. Smith revealed:
"For years, I have seen many potentially life-changing early stage companies fail from a lack of traditional investment opportunities. In 2003, my wife and I were expecting our first child. Late in the pregnancy my wife went into labor and a little girl was born, unfortunately only living for a couple of hours. during the time, I was working at Morgan Stanley as a financial advisor, one of my clients brought a unique opportunity to me: a next-generation fetal monitor that had the potential to save lives like my daughter's. I realized that for this company to progress it needed financial backing, and yet none of the VCs were ready to make that investment, as the company was 'too early stage.'"
RedCrow's campaigns are accessible to accredited investors, with plans to extend the investment opportunities to non-accredited investors in early 2017.  HarrisonJerry Harrison, Chairman of RedCrow, also commented:
"RedCrow was designed to help businesses with the promise of improving our society. That's why RedCrow carefully onboards companies that offer much more than a chance for financial success – we hold them to a higher standard. RedCrow companies are those that can affect and improve communities locally and throughout the world. We provide these exciting and innovative opportunities to our investors, inviting those who wish to 'invest in what they know,' which for healthcare includes doctors, scientists, researchers, other medical professionals or families who have experienced the need for such innovations."
He then added:
"RedCrow is today focused on healthcare, but it is our aim to add more verticals to the platform in the future. One day, our companies might be innovators in cybersecurity, fintech, and virtual reality," said Harrison. "We'll let the crowd decide. But no matter the vertical, every RedCrow company promises to make a meaningful social impact."
RedCrow currently has investment opportunities for three companies Ixcela, MiRTLE Medical, and Stretch.
Have a crowdfunding offering you'd like to share? Submit an offering for consideration using our Submit a Tip form and we may share it on our site!