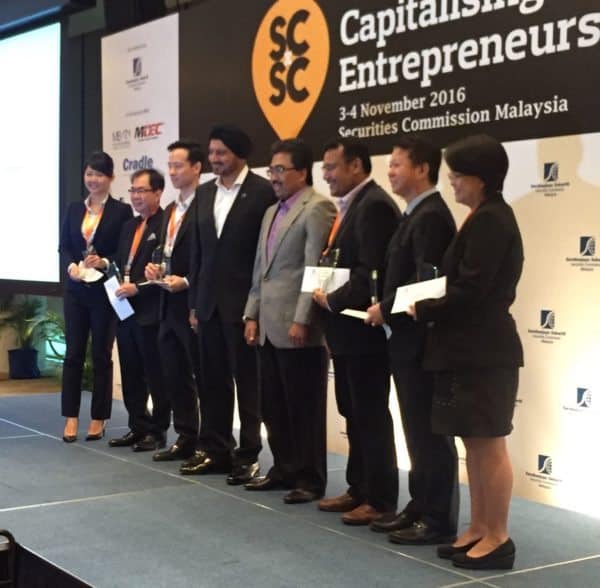 ---
FundedByMe Malaysia has been awarded one of six licenses to operate as a "peer to peer" finance platform in Malaysia.  The announcement came during the Securities Commission Malaysia (SC) conference: SCxSC.
Berhormat Datuk Johari Abdul Ghani, the Second Finance Minister of Malaysia, made the announcement during the event's keynote address and was accompanied by the Chairman of Securities Commission Malaysia, Yang Berbahagia Tan Sri Dato' Seri Ranjit Ajit Singh during the award ceremony.
Daniel Goettfert, CEO of FundedByMe Malaysia said they were elated as now they have two licenses – one to operate a peer to peer financing platform and the other to operate equity crowdfunding.
"This announcement was pursuant to careful deliberations by the SC whereby the application submission for the licenses closed in July 2016," said Goettfert.
FundedByMe Malaysia (FBM Crowdtech Sdn Bhd) will allow investors and entrepreneurs access FundedByMe, which is a full-service crowdfunding platform headquartered in Stockholm, Sweden. The platform has funded just under 500 companies with over 72,000 global investors since 2013.