InAuth, a digital device intelligence company, announced on Monday its products received recognition for "Excellence in Providing Mobile-First Products for Authentication" at Corporate LiveWire's Fintech Excellence Awards for the second year in a row. The company stated its products deliver intelligence capabilities to authenticate, reduce risk, remove customer friction, and help organizations around the global to maximize their digital transactions through mobile apps, mobile browser, and desktop browser.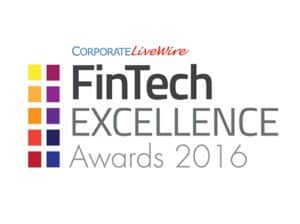 InAuth CEO, Lisa Stanton, revealed:
"Mobile is literally transforming the world, especially the global financial services industry. Financial organizations must have a dynamic, mobile-first strategy to compete effectively in today's always-on global environment, and that requires advanced device authentication and risk assessment technology. This award once again validates our aggressive strategy to deliver best-in-class solutions that protect organizations from fraud and ensure all their digital transactions are emanating from trusted, proven devices without compromise. We thank Corporate LiveWire for their decision and congratulate the other 2016 winners."
The Corporate LiveWire Fintech Awards notably celebrates the achievements in the fintech industry. The event also recognizes new advances in banking technology, companies that displayed innovation, creativity, and vision. Jake Powers, Awards Director of the 2016 Fintech Excellence Awards, revealed:
"I have seen financial technology improve and change the way consumers and businesses operate banking and investments in the past ten years. The awards winners have proven to stand out globally and change the financial traditions. I look forward to seeing how fintech changes in the next ten years, and I wish the winners a successful future."
To see the full list of winners, click here.