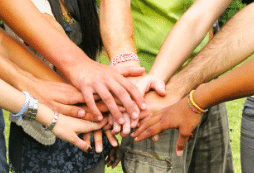 Equifax Canada (NYSE: EFX) has partnered with MaRS Discovery District, a Toronto-based innovation hub.  MaRS supports promising young ventures tackling key challenges in the health, cleantech, finance & commerce, and work & learning sectors. As a new corporate partner for MaRS' FinTech Cluster, Equinox hopes to increase its participation in Canada's fast-growing ecosystem while acting as a mentor for fintech startups in the industry.
"As an innovator in financial technologies ourselves, Equifax is excited to explore co-development and co-innovation opportunities with up-and-coming enterprises as a corporate partner for MaRS," noted Equifax Canada CMO Chris Briggs. "Fintech is an exciting field that is delivering fresh, new ideas to the financial sector. With our history and expertise in the industry, we bring immense value to organizations looking to grow their business in Canada and beyond. We look forward to enhancing our deep innovation pipeline with the unique perspective gained through this partnership."
The MaRS Discovery District FinTech Cluster provides fintech ventures with access to advisory services, venture capital opportunities, and a national network of corporate partners, financial institutions and over 200 fintech ventures.
"By working with Equifax we're connecting MaRS FinTech ventures with a leader in credit data and insights," added MaRS Director of Financial Technology Dinaro Ly. "This collaboration will expand the resources available to our fintech community, enabling our innovators to continue transforming financial services."
Equifax organizes, assimilates and analyzes data on more than 820 million consumers and more than 91 million businesses worldwide,  including employee databases contributed from more than 5,000 employers. Equinox currently operates or has investments in 24 countries in North America, Central and South America, Europe and the Asia Pacific region, employing approximately 9,400 employees worldwide.