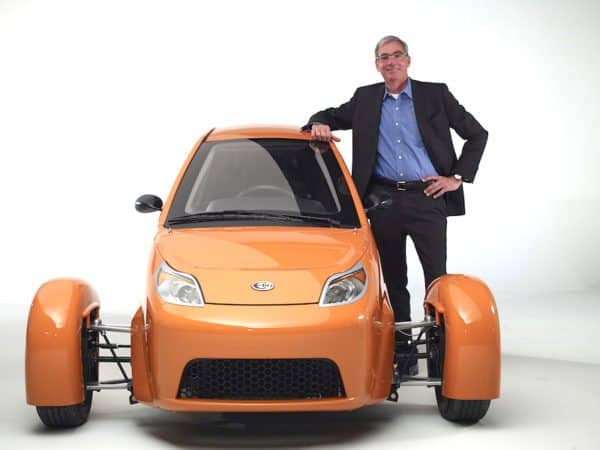 Continuing to build excitement for its highly anticipated three-wheel vehicles and its growth, Elio Motors recently discussed the possibility of producing its own fleet of electric cars.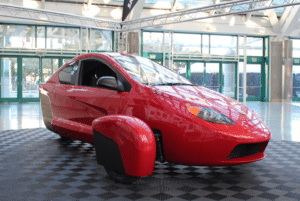 In a recent blog post, the Elio team stated the reason why the first version of their vehicles is gas powered:
"There are four 'musts' that are kept in mind when considering every decision we make concerning the vehicle. Our mission is to manufacture an affordable, safe, efficient vehicle that is manufactured in the United States. As far as any decision regarding the vehicle or the company itself is concerned, the solution must be run through these four tenets. These four guiding principles are at the heart of our mission and are who we are as a company. At this stage, making the Elio an electric vehicle runs up against our 'affordability' tenet."
They then explained that electric cars are significantly more expensive to produce than a gas-powered vehicle. They pointed out electric car replacement batteries are also costly, ranging anywhere between $3,6000 and $6,000. This is why Elio finds an internal combustion engine will work better for its vehicles.  They went on to add why Elios car is for everyone:
"The Elio's appeal is undeniable. Whether your focus is personal savings, environmental friendliness, saving time on your daily commute, or American-made products, the Elio is for you. As currently constructed, the infrastructure for electric vehicles is lacking when compared to gas powered vehicles. Our vehicle is designed for more than just quick trips around town or exclusively for long hauls to and from work. Our vehicle is designed to be a viable option for both situations, which makes a gasoline powered vehicle the more logical choice."
Elio previously secured approximately $17 million on StartEngine. Its mini-IPO type offer was available to anyone -not just accredited investors. The securities also became immediately transferable under the Reg A+ rules. Shareholders purchased shares at $12/share. The company worked diligently to list their shares on the OTCQX, the market reserved for the highest qualify companies listing on the OTC platform. The E-Series completion was notably funded in large part by the crowd-funded stock sale the company completed earlier this year. 
Elio locked the price of $7,300 for the base model of its three-wheel vehicle and also revealed it has applied for a $185 million Advanced Technology Vehicles Manufacturing (ATVM) loan from the Department of Energy (DOE).
Have a crowdfunding offering you'd like to share? Submit an offering for consideration using our Submit a Tip form and we may share it on our site!