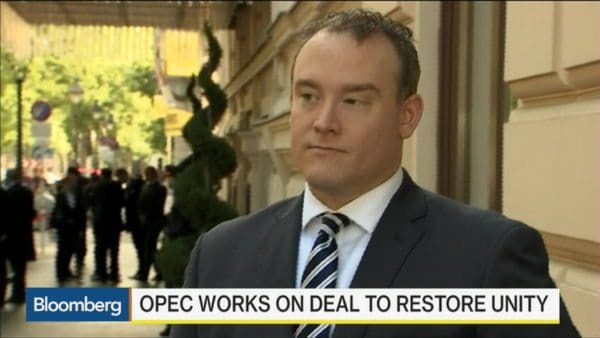 ---
Jason Schenker, a well known financial expert and forecasting guru, has joined Fintech startup Newchip as CFO.  Schenker, according to his bio, has been ranked #1 Forecaster in the world by Bloomberg News in 19 categories since 2010. In total, Bloomberg News has ranked Schenker one of the most accurate financial market forecasters in the World in 33 different categories. He has been an advisor to both public and private companies including the Fed, the ECB, the Bank of England and OPEC. Schenker will now put that predictive horsepower to work for Newchip – an emerging online investment marketplace.
"Nearly half of the new market potential for private equity funding can't actually afford to participate, but the market can't grow without bringing them into the field," said Schenker. "There is a lack of infrastructure in the market, creating a fragmented ecosystem of thousands of platforms inefficiently competing with each other."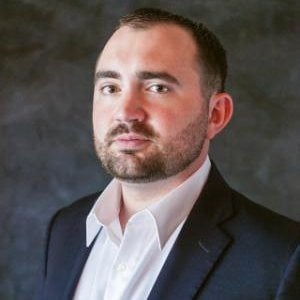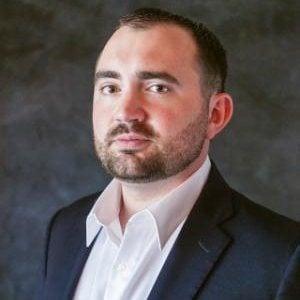 Newchip founder and CEO Ryan Ràfols said when he first met Schenker everything just clicked. "I was extremely impressed as to how well he got it."
"We approached him in an advisory capacity first but after working together with Travis [Brodeen], it was just a perfect trifecta of expertise, vision, and focus to build a market together, fix the funding gap, and help do good in the world at the same time."
Newchip is a platform designed to help new investors own a piece of  compelling startups financed by equity crowdfunding. Newchip wants to make investing personal, as opportunities are tailored to investors' interests and goals, whether it's social change, tech, or a local craft brewery. Each investor can decide whether to diversify across multiple startups, or go all in on one.
Schenker told Crowdfund Insider;
"I was immediately interested in Newchip because Newchip is operating in a brand new market and operating in the bluest of blue oceans by creating a marketplace for private crowdfunding investments. From a financial market standpoint, this is an exciting, once-in-a-generation opportunity."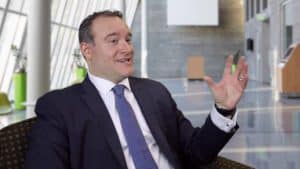 Expressing his enthusiasm to operate in an entirely new market, Schenker said the team was "tremendous";
"Newchip is playing a critical role in bringing together a brand new market by creating an investment marketplace for non-accredited investors," added Schenker. "My role is to help bring financial market knowledge and experience to this brand new marketplace."
Newchip said it was on track to launch in early 2107. Ràfols told Crowdfund Insider he wakes up everyday and puts everything into this company.
"…we're going to make a difference in the world, and we all have that same shared vision together and have the expertise to make it happen. I have a lot of experience as a leader from the service and over my short lifetime but the core lesson I've learned and applied in everything I do is finding and surrounding myself with the best talent and other leaders who share the same vision as myself. Travis and Jason are the cornerstones to a foundation of not just a great company but a company that will change an industry."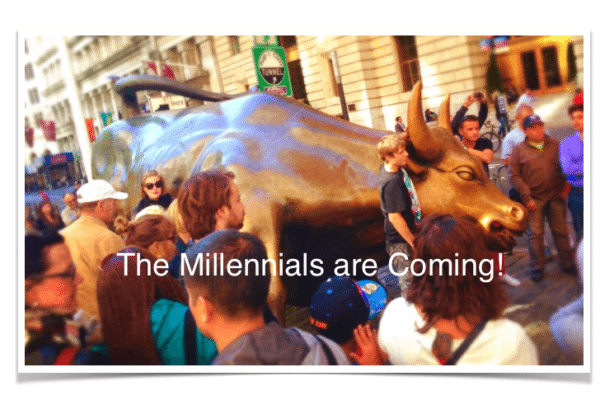 Newchip users are expected to be new investors, small investors and millennials. While only 1/3 of millennials say they invest in the stock market according to a survey by Bankrate, they can be willing to take on higher risk and lower returns in order to support causes they believe in. Millennials are prioritizing social and environmental issues when choosing their investing strategy.
"When it comes to investing, [millennials] are taking a different path than the generations before them, and it's anticipated that this cause-centric generation will increase the demand for social responsibility investing – SRI – as they indicate less interest in traditional equity investments," said Schenker.
Sponsored Links by DQ Promote