Property Partner, a UK Real Estate Crowdfunding Platform, Updates on Results of Secondary Market for Property Shares
Property Partner, a crowdfunding platform for UK real estate, has said that £10 million of shares in property have been exchanged on their unique secondary marketplace. Stating "bricks and motar can be liqud assets", Property Partner states that over 8600 investors have bought and sold shares on the Property Partner secondary marketplace – a platform that may be a world's "first".  The marketplace aws launched in January 2015 and has slowly garnered traction amongst the registered investors in UK residential property.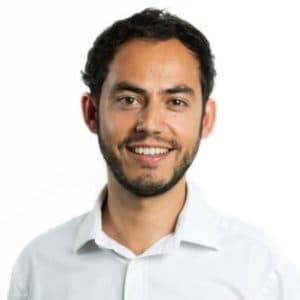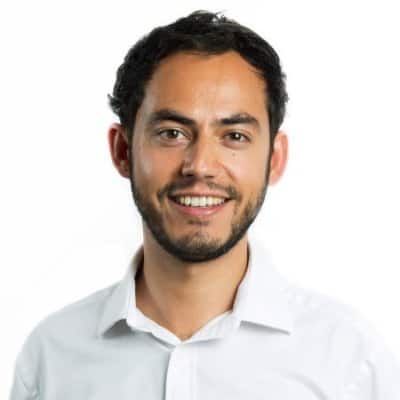 Dan Gandesha, founder and CEO of Property Partner, commented on having topped £10 million in secondary transactions;
"Our vision has always been to enable a more democratic way of investing in residential property. Anyone can now easily buy shares online in multiple flats and houses – once the exclusive preserve of big institutions and the very wealthy. But investors also have a viable exit on our Resale market where they can trade their shares far more quickly than if they owned the properties outright. Interestingly, while many traditional property funds suspended trading immediately following the Brexit vote, we were still open for business."
In total, £40m of shares in buy-to-let properties have been invested and traded through the platform, and during the past 12 months the number of its investors has doubled.  The FCA regulated platform allows anyone to buy shares in individual properties – for as little or as much as they like.  The shares in the Property Partner assets generate monthly rental income which is then returned to investors. Since launch, £800,000 worth of dividends has been returned to investors.
Investors may also realise capital gains by offering their property holdings for sale through the platform's secondary market at any time, at a price of their choosing. Property Partner explains that the platform is bringing a "hugely valuable measure of liquidity to the residential asset class, too often perceived as difficult to exit quickly".
Property Partner points to the following example of a property in West London on Property Partner's resale market: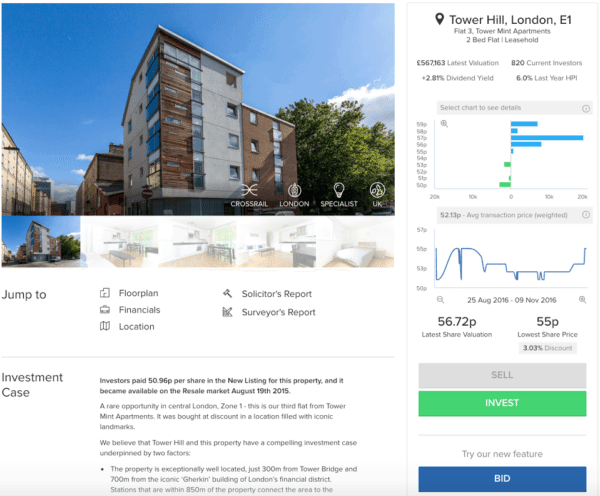 ---
Since launch, Property Partner has listed 61 handpicked investment opportunities, containing 277 buy-to-let properties, ranging from its first, a two-bedroom house in Croydon, through luxury flats in Whitechapel and institutional-grade investment blocks in Lincolnshire and Eastbourne to today, brand new blocks of apartments in the West Midlands and Hertfordshire.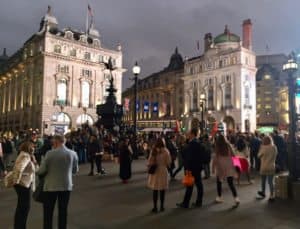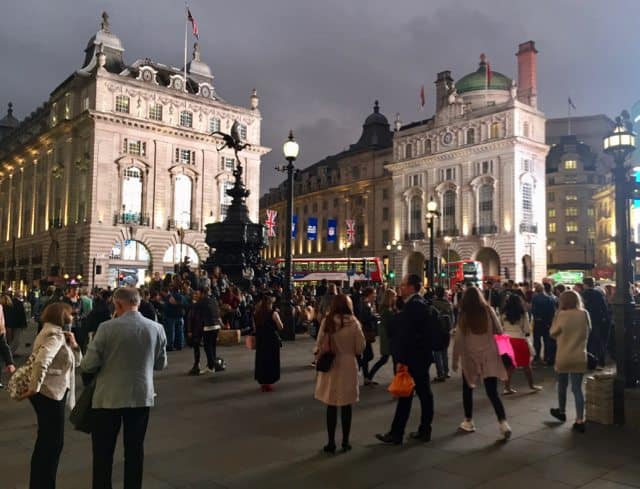 Property Partner claims title to a world-record for crowdfunding; raising more than £430,000 in just 66 seconds to fund a property in Hanwell, West London, last year.
Property Partner says its service creates value for both sides of the equation. Tenants receive a professional rental experience, aspiring first time buyers track the housing market with their deposit savings, and small developers get improved cash-flow to accelerate property transactions, increasing housing supply.
"Although property should be considered a longer-term investment, we've now seen more than £10m of cash returned to investors' accounts with the majority of that then reinvested on the platform. This demonstrates that our 'property stock exchange' is functioning exactly as intended," said Gandesha. "Focusing on core functions, we're now scaling the business rapidly as more people are waking up to the fact that the financial rewards of traditional buy-to-let are getting slimmer, with profits increasingly squeezed due to recent tax changes and tighter lending criteria. Savers are also suffering with negligible returns on high street bank accounts."
Sponsored Links by DQ Promote