---
How Donald Trump Can Leverage Crowdfunding Under Reg CF to Double GDP Growth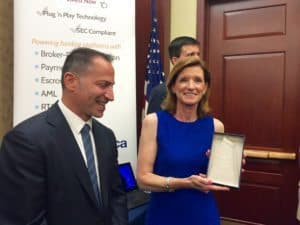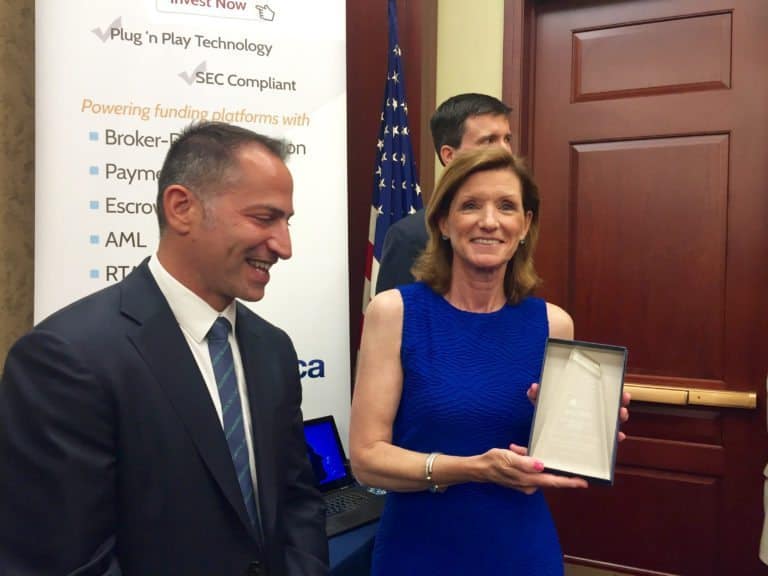 President-elect Trump made it a hallmark of his campaign to double GDP growth. According to Karen Kerrigan, President of the Small Business and Entrepreneurship Council;
"His agenda of lowering taxes, simplifying the tax code, relieving small businesses of excessive regulation and red tape, bringing down barriers to capital access and formation and advancing growth-oriented policies to restore healthy investment won the day."
But how is he going to do it?
We have a suggestion that focuses on relieving small business of excessive regulation and it is a bipartisan strategy at that.
Trump needs to focus his attention on the part of the economy that can generate significant returns. This resides in our nation's startups and small businesses. According to the SBA's Office of Advocacy, this sector is responsible for generating more than 60% of our nation's jobs and over 50% of economic output. More jobs equal more economic prosperity. But how can he get started on this today?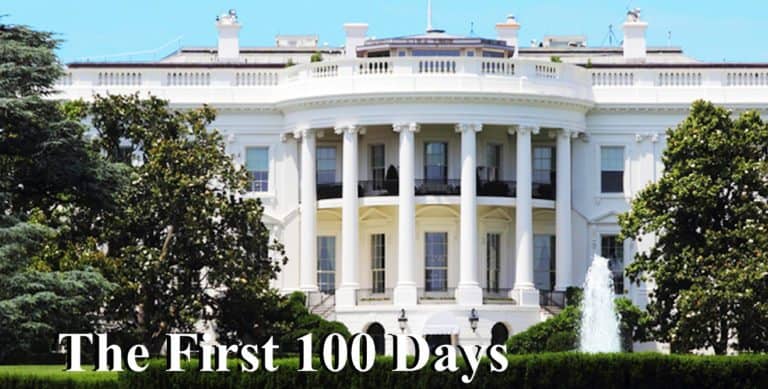 Here are 4 common sense, bipartisan actions based on access to capital that can be taken in the first 100 days of the new administration to increase economic growth in the US.
The Senate can pass the Fix Crowdfunding Act. It already passed the House of Representatives with wide bipartisan support. As originally proposed, the bill would have raised the limits of Title III (aka Regulation Crowdfunding) from $1M to $5M. While the increase was stripped out before it went to the Senate there is a fair possibility the increase will be added back by the Senate. Increasing the limit to $5M will allow entrepreneurs to access more capital from the crowd and allow businesses to scale faster. More capital means more ability for these entrepreneurs to hire Americans. Our research found that 2.2 jobs are created within the first 90 days after a company is successful with a securities-crowdfunding campaign.
Reduce bureaucracy and create a statutory safe harbor for online platforms, similar to what traditional broker dealers have had for decades.  As it currently stands, platforms are liable for any false statements made by an issuer. While that might seem logical, a platform is just a technology-enabled way for entrepreneurs to connect with investors. The platforms do not have the domain expertise of the issuer's company or technology and cannot verify the accuracy of all statements made by issuers. Part of the role of the crowd (and the job that investors like Angels and VCs perform) in crowdfunding is to do the diligence and verification of a company's offering documents. This role should remain with the investors and not be the role or liability of the platform. By creating this safe harbor, more platforms will emerge to support different verticals of the market (i.e.: Veterans, Women and Minority business, etc). More platforms in more vertical means more businesses and more economic output.
Increase efficiencies and allow "syndicate/lead investor models" for all forms of crowdfunding. Today, accredited investors can do this (sites like AngelList have used this method very successfully). We believe that all investors should have the option to use investment methods that enable a lead investor to validate a company's valuation, strategy and investment worthiness. Traditionally, angel investors have operated in groups and often follow a lead. This recommendation puts all investors on a level playing field and will allow more capital to flow into the space which will further economic development.
And finally, direct all government agencies that are responsible for SME development to deliver awareness programs and training programs about what crowdfunding is and the best practices to use it successfully. The biggest challenge crowdfunding faces today is that over 90% of SME business owners do not know what crowdfunding or online fundraising is, or how it works. Without this basic knowledge, we have a great tool, that is not being used effectively. SBA, Department of Commerce, Department of Veterans Affairs, Department of Agriculture and other agencies/departments should immediately launch educational campaigns and training programs so that more SMEs can successfully use these tools in 2017. Stronger entrepreneurs mean greater likelihood of business success and capital raising which will equate to more economic prosperity.
All of this can be done in the first 100 days with broad bipartisan support as an important step to doubling economic growth and prosperity in the US. Since the market is there, helping to increase its use will only help Trump (and our economy) achieve its desired outcomes.
---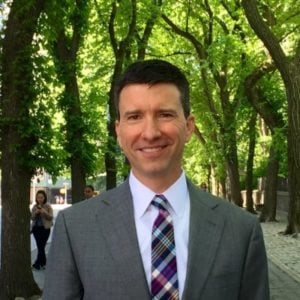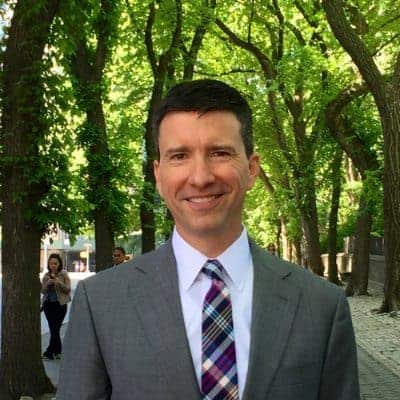 Jason Best is co-founder and Principal of Crowdfund Capital Advisors (CCA), Jason Best co-authored the crowdfund investing framework used in the JOBS Act to legalize equity and debt-based crowdfunding in the USA. He has provided congressional testimony on crowdfunding and was honored to attend the White House ceremony when President Obama signed the JOBS Act into law on April 5, 2012. Jason co-founded the crowdfunding industry trade group that works with the Securities and Exchange Commission and FINRA as they create the rules for crowdfund investing. Jason also works with angel groups, PE/VC firms as well as governments and NGOs, including The World Bank, to understand the crowdfunding ecosystem and create successful crowdfund investing strategies. He was instrumental in the successful effort to have CCA selected by the US State Department's Global Entrepreneurship Program as a Key Partner.
Sherwood "Woodie" Neiss, is co-founder and Principal of Crowdfund Capital Advisors, is an expert at building successful businesses. As a 3-time INC500 winner whose company won E&Y's Entrepreneur of the Year, Sherwood understands the keys to entrepreneurial success from concept to company to sale.  As a serial entrepreneur and investor during the credit crunch, Sherwood saw a need for a change in outdated securities laws and did something about it—as a co-founding member of Startup Exemption, Sherwood co-authored the Crowdfunding Framework used in the JOBS Act that was signed into law by President Obama on April 5, 2012. Within Crowdfund Capital Advisors (CCA), Sherwood works with clients ranging from governments and banks that are looking for ways to boost economic development in their countries to investment firms looking for access to increased deal flow that crowdfunding creates. Sherwood serves as an advisor to several crowdfunding platforms and crowdfunding technologies giving him a unique understanding and view of the industry and market. As an industry leader, Sherwood contributes to several publications including VentureBeat and TechCrunch. He additionally wrote Crowdfund Investing for Dummies through Wiley & Son's.

Sponsored Links by DQ Promote