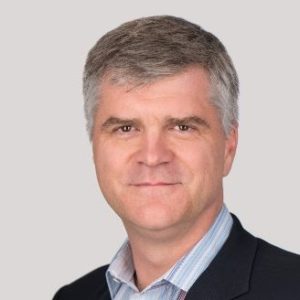 Mark Ruddock has been appointed CEO of FinstarLabs. This appointment was described as a "major statement" and reflecting the commitment of Oleg Boyko, Founder and Chairman of Finstar Financial Group, to the continued growth of Finstar's fintech and financial services investment program. FinstarLabs was created to become a major international hub for disruptive financial technology.
FinstarLabs will identify, invests in, and help create cutting edge technologies that will enable the next generation of alternative financial services.
Ruddock joins FinstarLabs from Wonga, a credit provider, where he was responsible for overseeing the company's businesses outside the UK, including consumer lending operations in Canada, Spain, Poland and South Africa, its investment in the Scandinavian company Folkefinans, and its e-commerce business, BillPay, in Germany. Ruddock has more than 15 years of leadership experience in venture-backed startups, spanning enterprise software, mobile applications and online financial services, which has included two successful exits.
Nicholas Jordan, CEO of Finstar, said they were delighted to have Ruddock as CEO of FinstarLabs.
"Mark has the gravitas, expertise and sense of entrepreneurial spirit and adventure that will prove invaluable as we embark on a major investment program to fund the most exciting fintech startups internationally. Mark's appointment is part of a broader recruitment drive to identify the best talent in the industry to help build the Group's global footprint in fintech."
Ruddock told Crowdfund Insider;
"This is a tremendously exciting time for the Financial Services industry. Exciting developments in data science, the growing power and availability of mobile devices, low cost cloud-based computing, and advances in artificial intelligence and machine learning – have all come together to disrupt existing players and open whitespace for emerging competitors. These forces are also making it possible to serve those historically underserved by traditional financial institutions. The role of FinstarLabs is to identify and foster the next generation of financial services innovation that will help forward Finstar's mission of addressing the needs of the financially underserved across the world. "
Ruddock said this was a particularly exciting time for growth in financial services. He described Fintech innovation as a unique intersection of cost-effective cloud-based technologies and powerful advances in data science and artificial intelligence.
"…this is creating new opportunities to serve those historically underserved by financial institutions. Driven by a clear and compelling vision, Finstar is laying the foundation for the future of financial services, and I am thrilled to be part of that journey."
Finstar Financial Group is a global private investment group with USD $2 billion in assets under management. Finstar is focused on developing a global fintech portfolio.