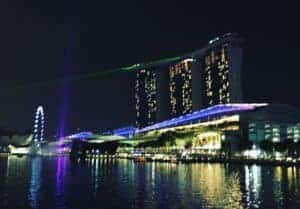 While the UK has been the trailblazer in the creation of the concept of a regulatory Sandbox for innovative financial firms, the rest of the world has seen the light and moving forward with their own Fintech Sandbox structures. The UK understood that rule written for large financial institutions can crush innovation before it even starts. This same innovation has the potential to deliver significant benefits to both consumers and business.
Singapore, a country that wants to challenge the UK hegemony in financial innovation, has just announced their guidelines for firms participating in the program. Alongside these guidelines, the Monetary Authority of Singapore (MAS) has shared their thought process by publishing responses to feedback received from the consultation paper.
You have to give credit to MAS. They moved rather fast in putting this together.  The consultation period lasted just a month as it opened in June and closed in July 2016. Final guidelines were published today.
According to MAS, 48 different entities submitted their opinions on both regulatory and non-regulatory support for Fintech firms.  MAS was smart in admitting that flexibility is demanded. They have reflected the acknowledgement that innovation is often "non-linear".  Sounds like a good approach.
The document is embedded below.
[scribd id=331355724 key=key-7WtOqBZGjV7WRB2lz1F9 mode=scroll]