With #GivingTuesday less than two weeks away, crowdfunding platform YouCaring announced the 10 Most Compassionate Cities of 2016. This list is based on total donations raised per 100,000 households, providing a list of cities whose compassion and caring helps those in need.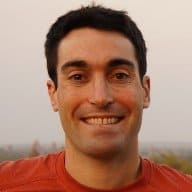 Dan Saper, President of YouCaring, stated:
"A campaign's location is extremely important to its success. Many successful campaigns are organized by members of a closely knit community."
10 Most Compassionate Cities of 2016 are listed below.
Baton Rouge, LA

Atlanta, GA

Salt Lake City, UT

Seattle, WA

Midland, TX

Charleston, SC

Pittsburgh, PA

Orlando, FL

Denver, CO

Miami, FL
Along with the list, YouCaring announced plans to launch  its second #YouCaringGives campaign. The platform will be donating to selected fundraisers as a way help the initiatives get closer to their funding targets.