Propel(x) announced earlier this week G-Tech Medical Inc., a company with patented technology that has transformed the way physicians assess and treat a variety of gastrointestinal ailments, is seeking to raise $1.5 million in growth capital through its Title II (Reg D 506c) offer on the online angel investment platform.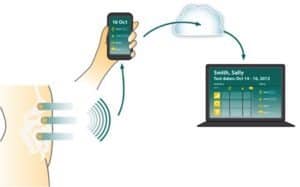 The company is looking to treat gastrointestinal disorders, including Crohn's Disease, Ulcerative Colitis, and Irritated Bowel Syndrome (IBS), with its new technology, the GutCheck patch. The product is described as a wireless, wearable, disposable medical device that measures the electrical activity from the stomach, small intestine, and colon. The patch is thin, light, waterproof, and conforms to a patient's abdomen allowing them to easily go about their daily activities. Data from the applied patches transmits to a patient's smartphone and then to a cloud server. 
Through the GutCheck data, physicians can analyze and determine whether the patient's problems are arising from a functional issue or a more serious problem that would require a colonoscopy or CT Scan. This in return will allow the immediate implementation of therapeutic options rather than spending months to even years trying to rule out other serious conditions through repeat endoscopies and other invasive examinations.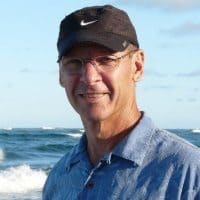 Steve Axelrod, Ph. D, President and CEO of G-Tech, explained:
"The GutCheck system's ability to monitor stomach and intestinal activity continuously and non-invasively helps physicians detect the onset of illness at an early stage and helps minimize the undesirable symptoms and prolonged effects of gastrointestinal disorders. Working with Propel(x) and its innovative investing platform, we look forward to completing our current capital raise of $1.5 million, to fuel our growth and bring this solution to market."
Swati Chaturvedi, CEO of Propel(x), added:
"G-Tech's technology offers a one-of-a-kind solution to accessing and treating gastrointestinal disorders, in addition to minimizing financial costs of unnecessary procedures for tens of millions of people living with these ailments. We are excited by this leading-edge technology and look forward to the relief and advanced care it will provide patients by accelerating recovery time and identifying disorders in early stages."
Since its launch, G-Tech's initiative has raised $925,000.
Have a crowdfunding offering you'd like to share? Submit an offering for consideration using our Submit a Tip form and we may share it on our site!