Last week, crowdfunding platform for games, Fig, announced it was increasing the minimum dividend rate of Psychonauts 2 Fig Game Shares from 30% to 70%. CEO of Fig, Justin Bailey also revealed that the details of the dividend rate increase are laid out in a supplement to its offering circular for Fig Game Shares – PSY 2, which were filed with the Securities and Exchange Commission (SEC).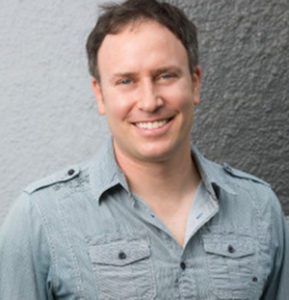 Bailey explained:
"This may seem like a big change, but from our viewpoint, it's actually not. And here's why: since founding Fig, we have envisioned that equity crowdfunding should do two things — create a new way for independent developers to put their games into the hands of players, and give fans a way to financially participate in the success of the games they love. Fig exists primarily to facilitate these goals. The way we've decided to apportion sales for Psychonauts 2 reflects this vision. The lion's share of the game's revenue will rightly go to the developer and investors, with Fig taking out our service fee and participating in a smaller way in revenue share."
Bailey then revealed a chart that shows the potential dividends with the new rate: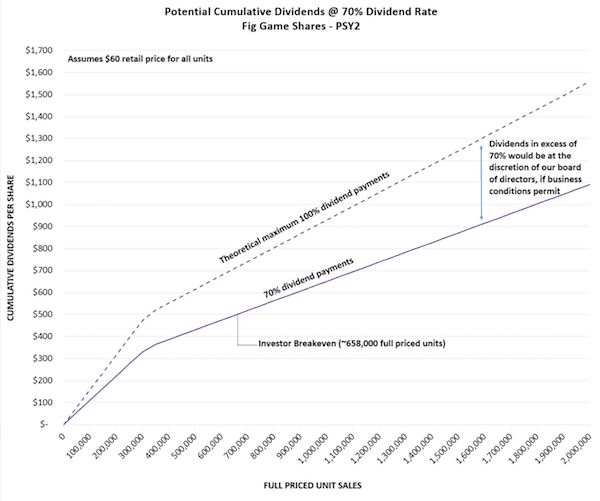 He then noted that in the offering circular, he and his team left the door open for increasing the investor dividend by saying they would pay more than the minimum if business conditions permit.
"Now that Fig Game Shares—PSY2 have been in the market for several weeks, we have sufficient market data to issue a supplement and declare an increase the minimum dividend rate to 70%. In short, the market saw the 30% as a cap, rather than a minimum. To clarify our intent, we are moving the floor up to remove any confusion about our ultimate goals."
He then added:
"Our philosophy has always been to reward investor fans with as much of the revenue share that our business permits. Today, that means ramping up our minimum investor revenue share for Fig Game Shares—PSY2  to 70% (again, the 70% is still not a cap — it's a minimum). We can go even higher, and we expect to do so if and when business conditions allow us to. Our model seeks to reward investors, because that's how we can get people to invest and help us build a thriving ecosystem for independent games. Of course, there's no guarantee — for Fig or its investors. As with all investments, there are still risks, and we encourage you to read the risk factors in our offering circular for Fig Game Shares—PSY2."
Fig Game Shares are considered the only investment of its type to pass through the SEC process under Title IV of the JOBS Act, making them a brand new type of security – allowing anyone, accredited and non-accredited investors alike, to invest in Fig and potentially benefit from the success of a specific project.